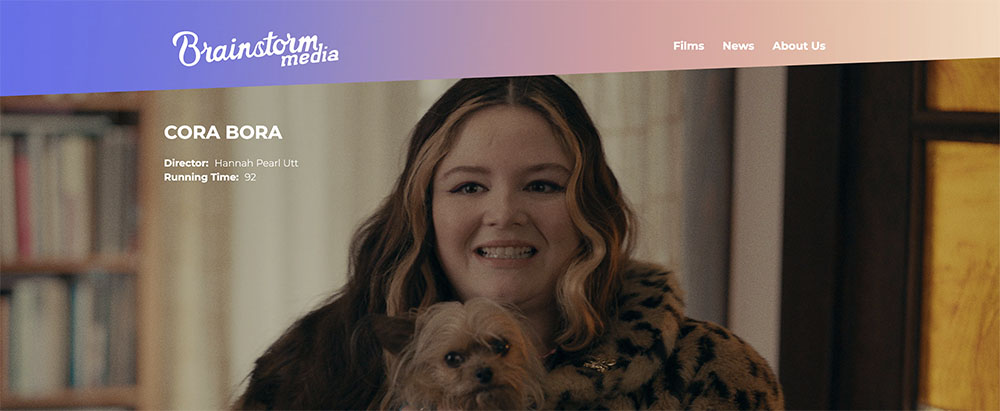 As a 28-year-old independent film distribution company, Brainstorm Media has evolved with the changing landscape of distribution.
Since their inception in 1995, Brainstorm Media has had a forward-thinking approach to a growing digital marketplace, establishing early video-on-demand deals with major tech platforms. With an ethos of adaptability, they continue to expand their network of partners and explore unique models of distribution. Brainstorm Media's growing all-rights business builds custom marketing and publicity campaigns that include both traditional opportunities as well as targeted tactics to capture audiences where they are. Under the leadership of CEO Michelle Shwarzstein, Brainstorm's mission is to realize focused and creative distribution strategies for our content partners.
Brainstorm Media continues to evolve and most recently demonstrated their commitment to the changing digital landscape by launching their new website and online film catalog with Logic CMX. Logic CMX provides a searchable film catalog that automatically syncs with their offline rights management database. Logic CMX also delivered Brainstorm's brand refresh in a stylish, easy to use custom website with a responsive design and modular drag and drop content manangement system (CMS) that make updates a snap! Check out the new site at Brainstormmedia.com.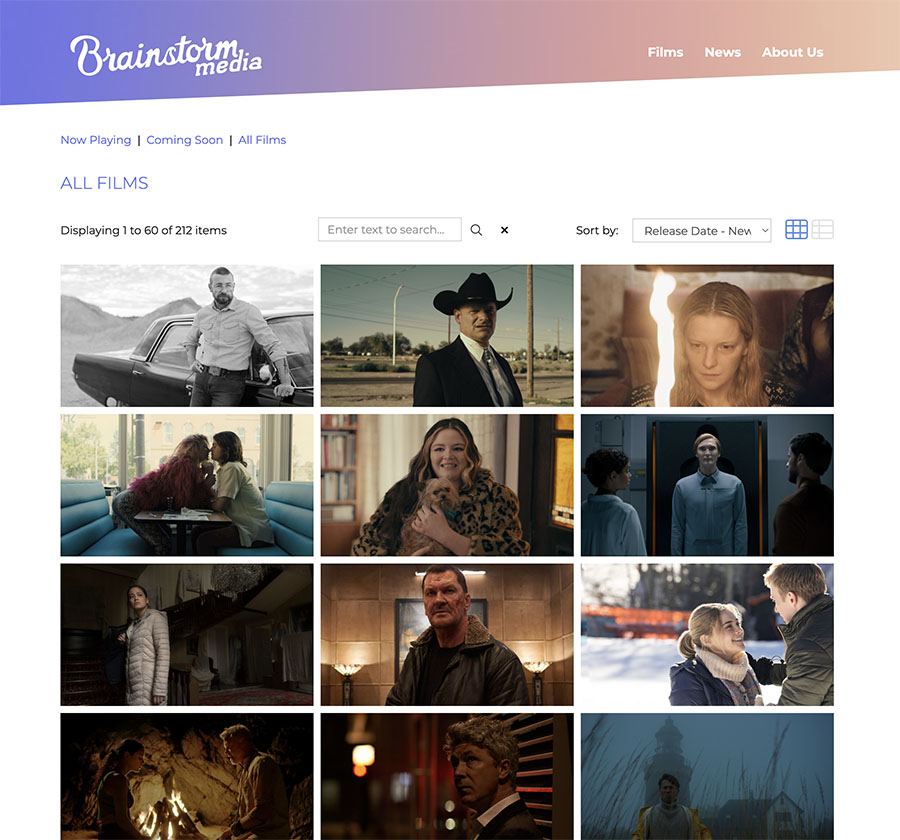 Behind the scenes in the Logic CMX film catalog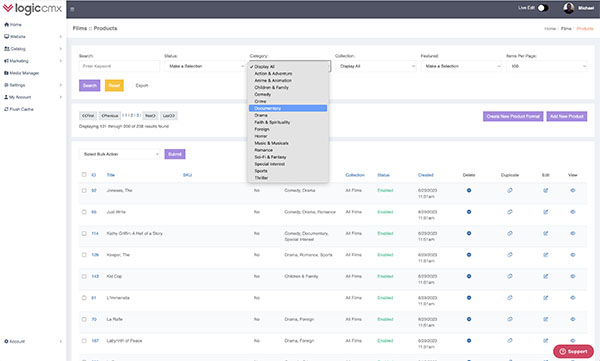 Logic CMX provides a film management catalog that automatically syncs with popular databases.
Logic CMX is the ultimate cloud platform for designing and building professional websites. With its easy-to-use interface, powerful design tools, and customizable templates, Logic CMX empowers users to create stunning websites that reflect their brand identity and meet the needs of their customers. Logic CMX offers all of the most popular features that customers look for in a professional website, including mobile responsiveness, SEO optimization, e-commerce functionality, social media integration, and analytics tracking.