IndieWire announced Kino Marquee has won a special award and recognition for their creation of Kino Marquee, a virtual cinema distribution service that was designed to help support movie theaters, not destroy them.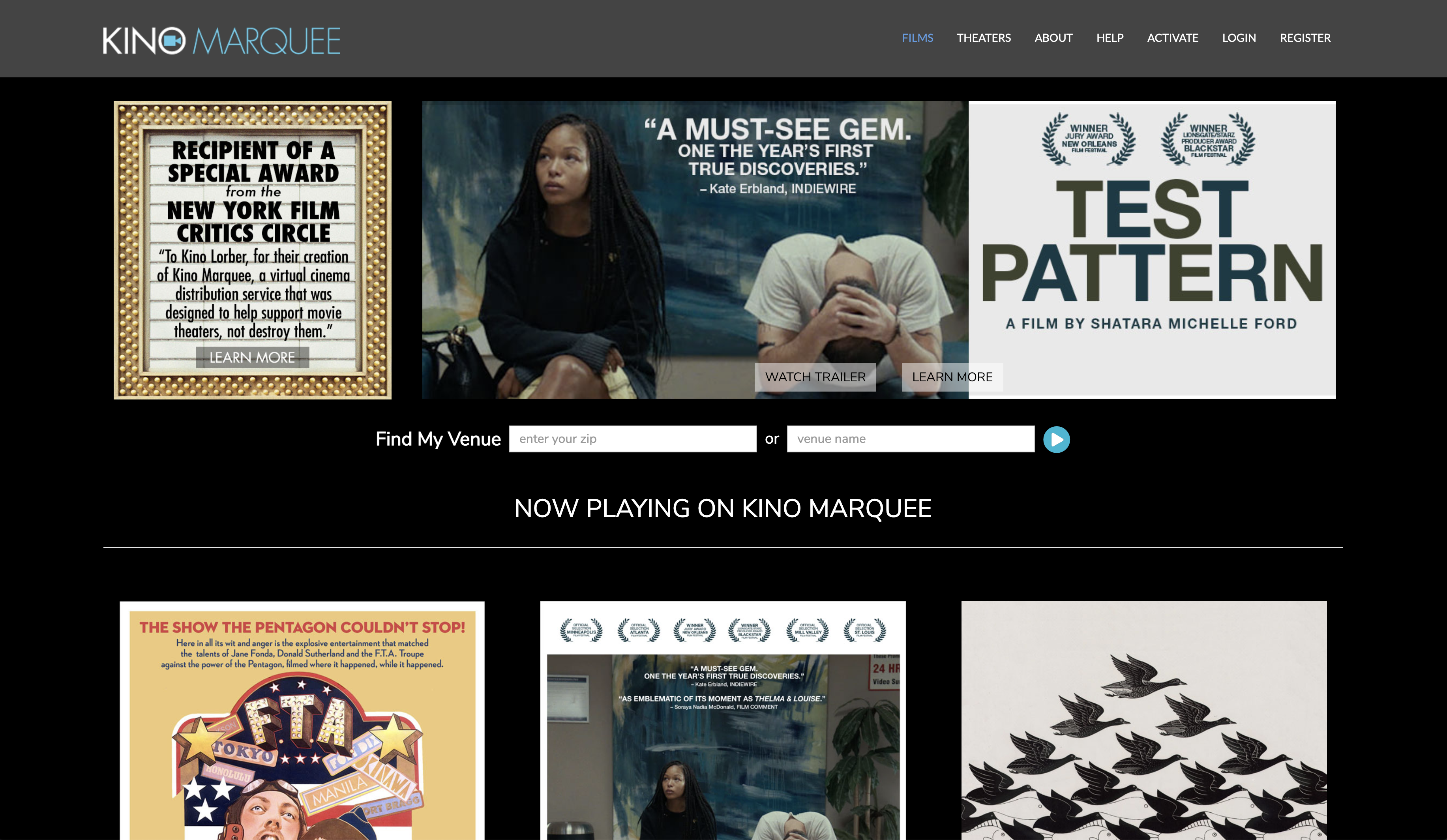 Cyber-NY developed Kino Marquee on our Logic CMS Virtual Cinema Platform. The same platform used to develop Kino Now, Laemmle Theatres, and Music Box Direct's ondemand video services.
Learn more about the 2020 New York Film Critics Circle awards at IndieWire. Visit Kino Marquee and www.kinomarquee.com.