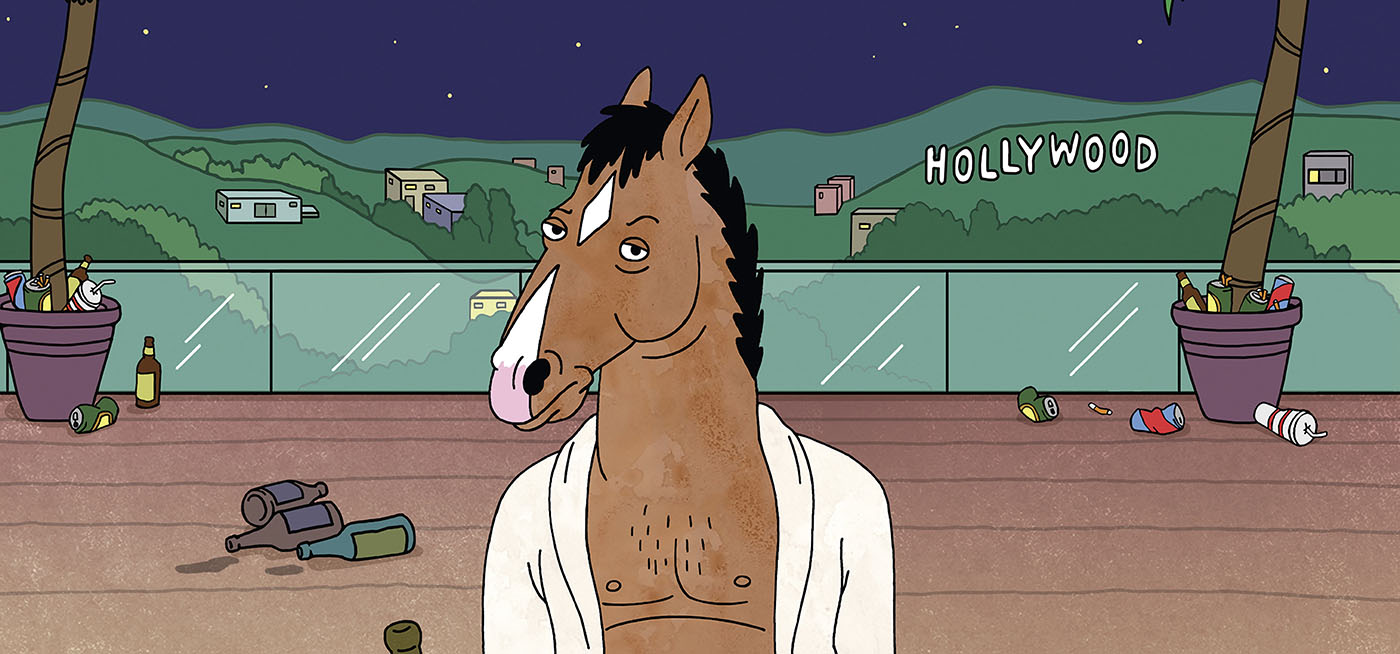 Shout! Factory premiered an augmented reality (AR) effect today at Comic Con in San Diego to promote the relases of seasons 1 and 2 of the popular BoJack Horseman television series. Fans of the show were able to interact and take selfies with a life-sized vitual BoJack Horsman that pops out of the promotional poster. The effect was hosted by Shout! Factory at their booth and will allow fans to share their experience on Facebook via the hashtag #GetBoJacked.
Cyber-NY designed the effect for Shout! Factory by developing a custom 3D model and animation from 2D images and assets provided by the BoJack Horseman marketing team. This video shows a quick look at today's premeir of virtual BoJack at Comic Con.
Can't make it to Comic Con? Scan this QR Code with a Facebook enabled smartphone to see the effect in your home or office. Then share it with us on Facebook or Instagram.