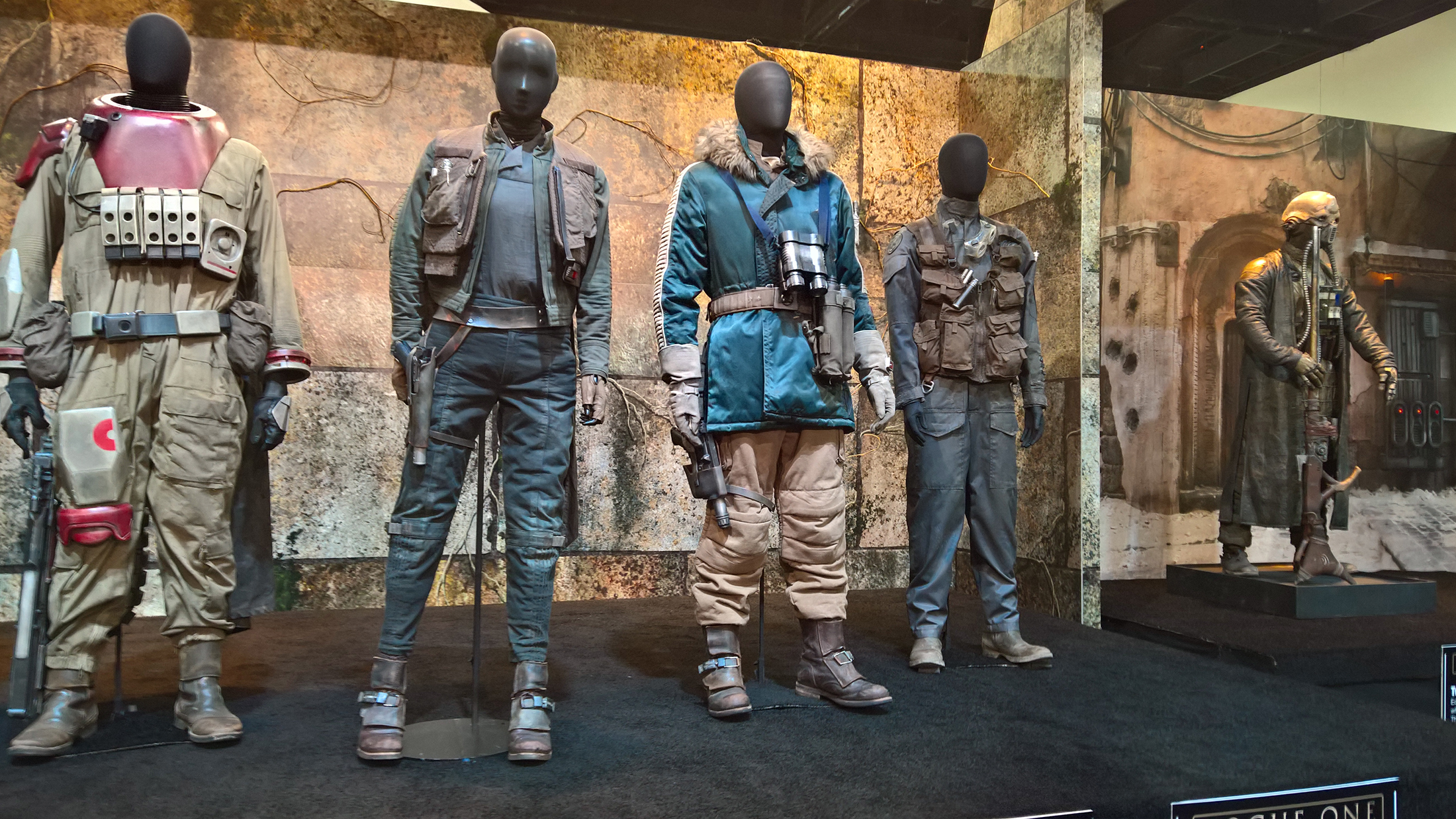 At Cyber, we're huge fans of tech, indy film, sci-fi and comics, and for us, it all comes together at Comic Con. This year as with most years in recent memory, Cyber New York's Craig Noll is there as San Diego hosts the largest gatherings of comic, sci fi and fantasy fans at the San Diego Comic-Con. The rest of the Cyber team on the east coast opts for the rapidly growing New York Comic-Con which we will be attending in force this fall (That's right, we got our tickets!).
Last year, we dropped by to visit our friends at Kino Lorber Films at their booth where they featured their most excellent horror collections on Blu-ray and DVD. This year Craig had an opportunity to visit one of our newest entertainment clients, SHOUT! Factory at their booth at San Diego Comic-Con as they were promoting the return of Mystery Science Theater 3000 (MST3K).
The photo at the top of the page shows actual costumes from Star Wars Rogue One. A few select photos from the event below including Gizmo from Gremlins hinting at a new movie in the works?