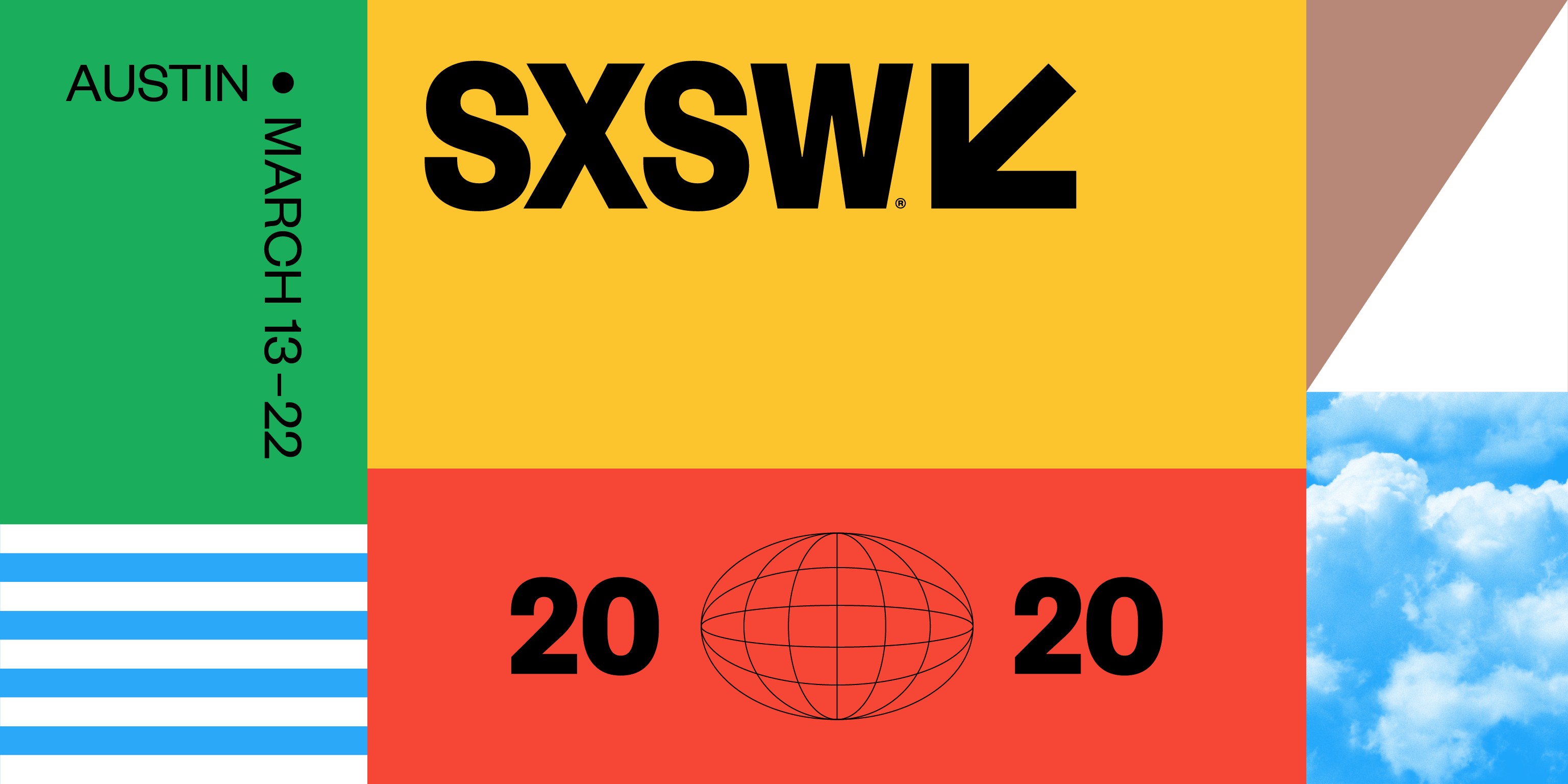 Please Note: We are sorry to report that the SXSW Event has been cancelled due to the COVID-19, (also refered to as Corona Virus) outbreak. This event may be rescheduled for a later date. If not, we hope to see you at SXSW2021.
- - - - - - - - - - - - - - - - - - - -
March 15-18, 2020 | 10:00am-5:00pm
Austin Convention Center

Cyber-NY will exhibit at SXSW this year to promote our LOGIC Business Cloud CMS, Video Platform, and upcoming Brooklyn SciFi Film Festival (BSFF).
The Trade Show highlights the integrations and overlaps between SXSW's converging industries, hosting a diverse range of forward-thinking exhibitors ranging from promising startups to established industry leaders. We felt this was the perfect venue for us to demo some of the exciting projects in development at Cyber-NY and meet up with like minded film and media companies.
SXSW Booth Preview
We're still in the planning and development phase for creating our trade show booth, and we have yet to receive our booth assignment, but we can show a preview of our booth wall design. We'll be stocked up with Cyber-NY alien swag and some give aways TBD. Can't make it to the show, talk to your Cyber-NY rep and we'll make sure to send you a swag bag.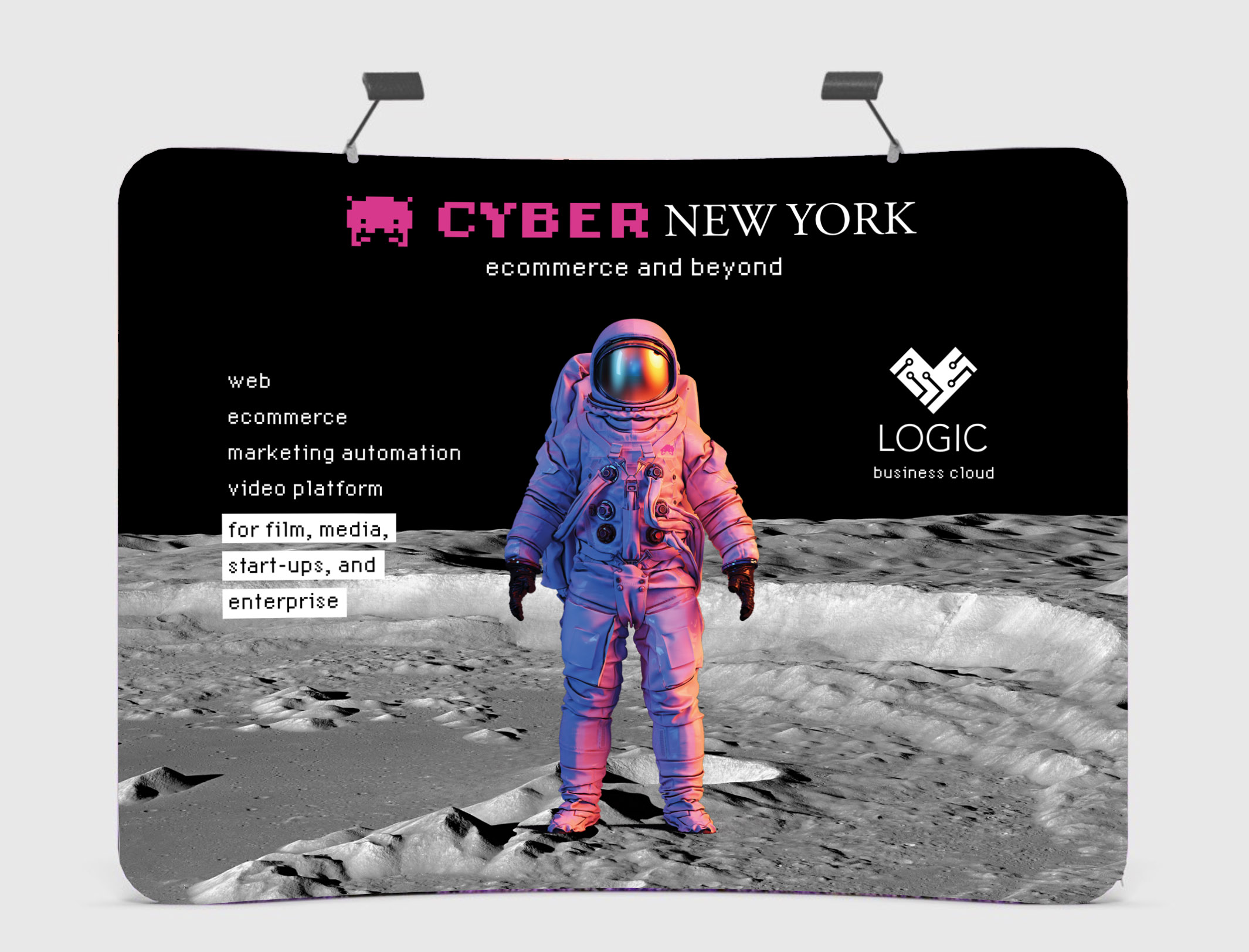 How to find us? Look for the Cyber-NY alien and our new SXSW Cybernaut
More About SXSW Trade Show
As the largest exhibition at SXSW, the Trade Show is the hands-on, experiential showcase that brings the conference conversations to life with endless unexpected discovery opportunities. In no other place at SXSW will you find this many creative businesses and organizations together in one place. In fact, 2019 brought together more than 275 exhibitors.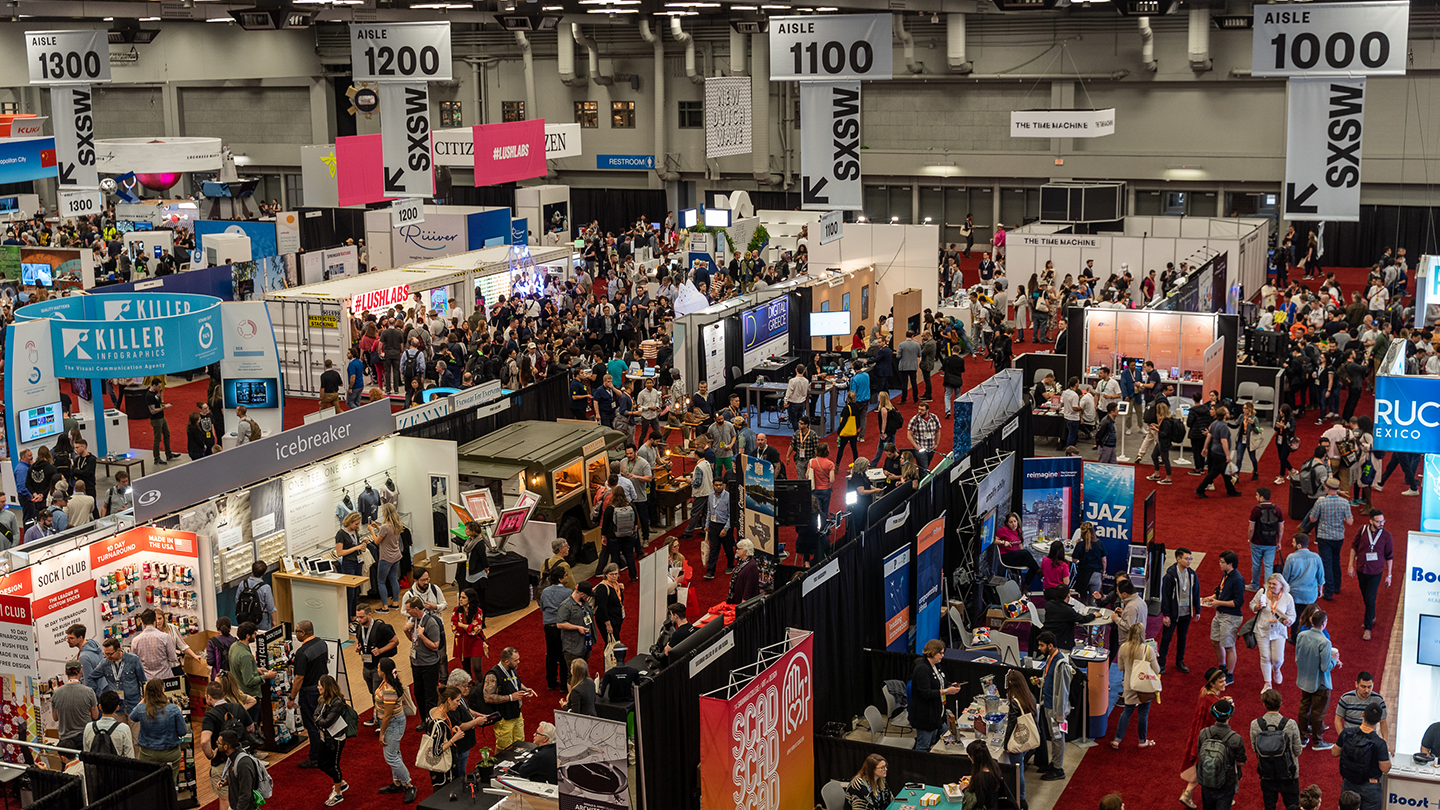 Plan on attending? Let us know.
If your organization will be in attendance and would like to meet up at this years conference, let us know. We'll update this post with our booth # once assignments have been announced. hope to see you there!