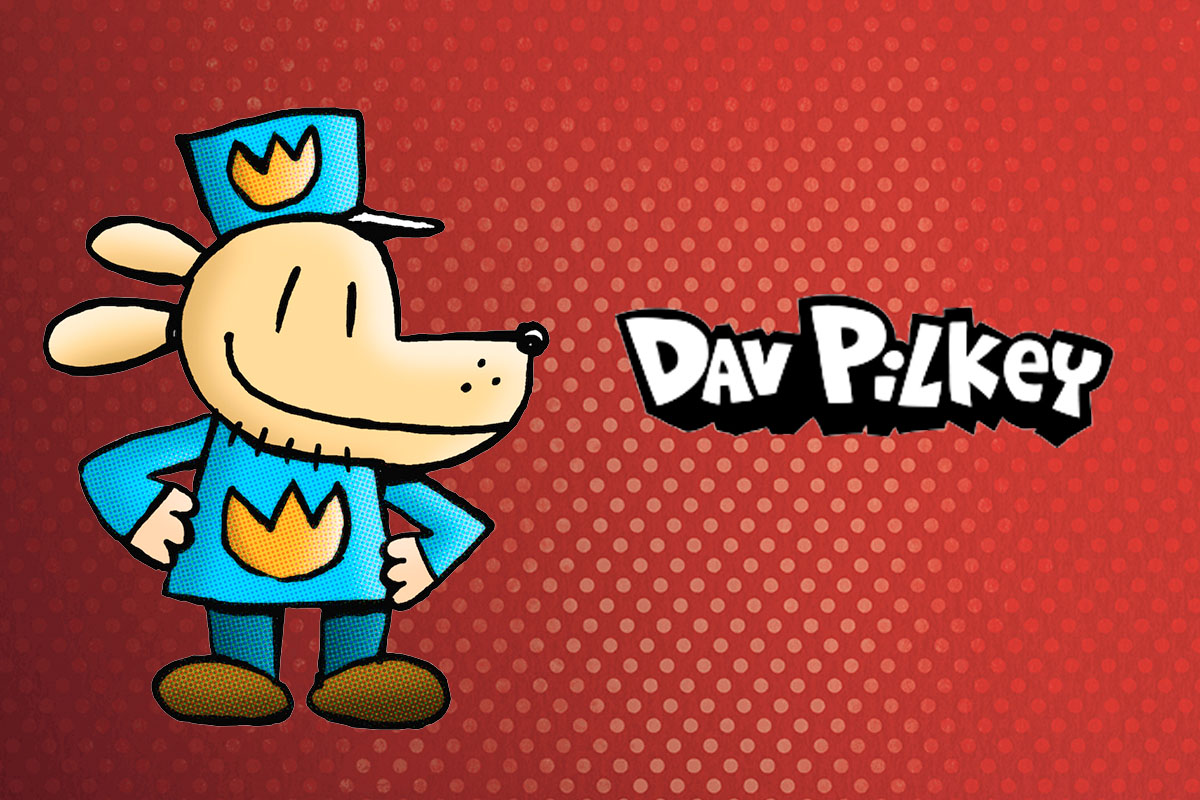 Fresh off the success of Captain Underpant's First Epic Movie and the release of his latest book, Dogman Three: A Tail of Two Kitties, Dav Pilkey launches the all new Pilkey.com website.
All of Dav's Books Just a "Tap" Away

Details on all of your favorite Dav Pilkey books are arrange by collection and linked to detail pages with chapter excerpts, video clips, fun stuff and special features. All populated and maintained in our CNY-ContentManager CMS and website administrative framework.
Responsive Design... Because Kid's Love iPads. And Captain Underpants.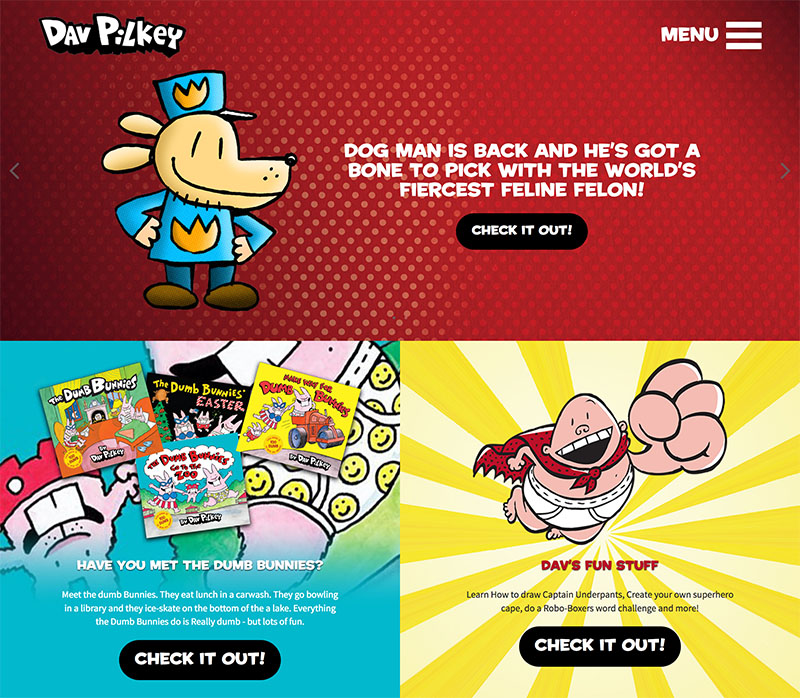 Dav Pilkey has written and illustrated numerous popular, award-winning books for children, including the Captain Underpants and Dumb Bunnies series; DOG BREATH, winner of the California Young Reader Medal; and THE PAPERBOY, a Caldecott Honor Book. He lives with his wife in the Pacific Northwest. In 1996, Dav moved to Seattle, Washington. He then took a ferry from Seattle to Bainbridge Island, WA where he has lived since 1999. He divides his time between Bainbridge Island, WA and Minami Izu, Japan.