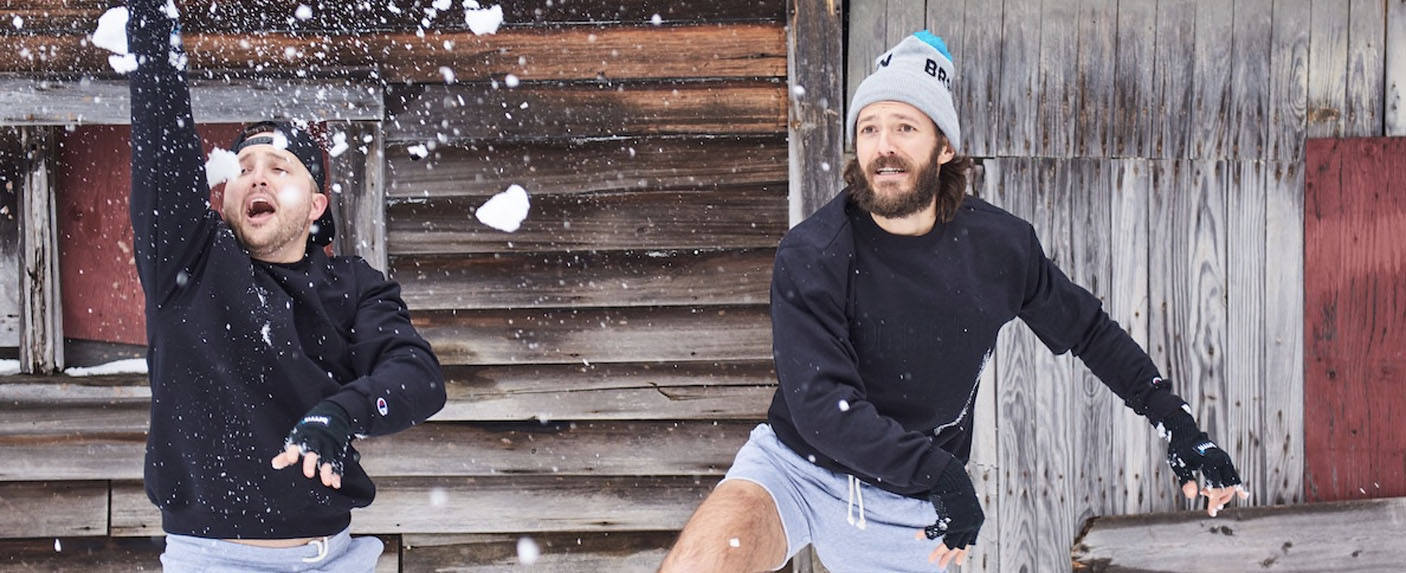 Legendary NYC gym "The Brrrn" launches their At Home video service taking their classes online.
It all started back in 2013 inside the 38°F beer fridge of Sixpoint Brewery in Brooklyn, when founders Jimmy and Johnny performed their first cool-temp workout trial and LOVED IT. And it wasn't just the beer talking. With eclectic backgrounds in public health administration (Johnny) and stand up comedy (Jimmy, who is also a personal trainer), they took their shared passion for fitness and created a new program based in research and testing. Fast forward to May of 2018, when they open the world's first cool temperature fitness studio in Manhattan's Flatiron/Chelsea neighborhood and the rest is history! Their gym, aptly named The Brrrn quickly gained recognition and a large following in New York City and beyond.
Long before the current COVID-19 crisis that would temporarily suspend their Manhattan location, Johnny and Jimmy were in development of a new innovative "At Home" program that would include a proprietary slide board and a subscription video service where clients can join a community and work out at home. Think Peloton but on an East Village apartment scale. The slide board facilitates a fun, safe, and impactful workout at a fraction of the cost of other services (we're looking at you Peloton and Boflex!) and can be stowed away behind a book case or under the bed. Perfect for all lifestyles and budgets. Now with hundreds of thousands of workout enthusiasts deprived of in-person gym visits, their At Home concept has become even more timely and necessary.
The Brrrn, At Home services was designed and developed at Cyber-NY on our LOGIC Cloud Platform connected to Zype's video services. This combination allowed the service to go to market in a very short time frame and will continue to allow for innovation on an ongoing basis.
Buy the slide board, subscribe to the workouts, and feel the BRRRN!