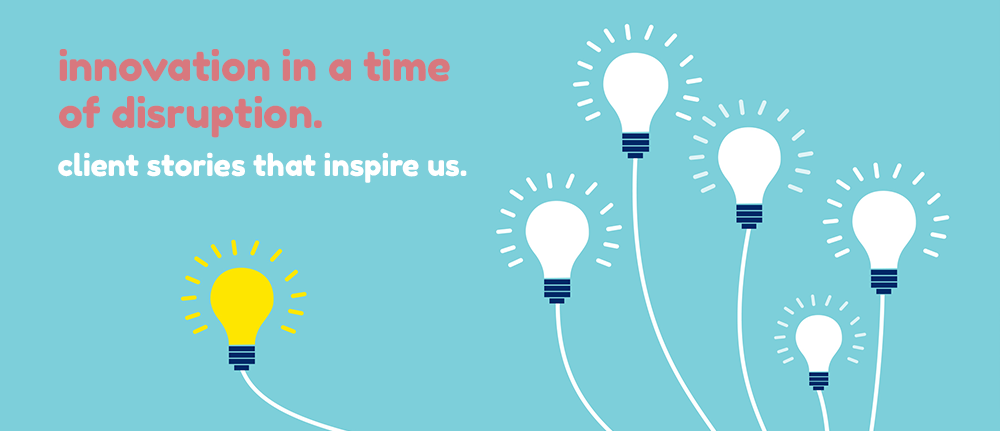 Inspiring client stories of adapting and doing business in the new normal.
Like most of our clients, Cyber-NY had to scramble to adjust to the hammer blow of disruption dealt by the nationwide stay-at-home order. Our office life was replaced by remote work. Revenue dropped by half overnight while we frantically addressed our clients' business continuity emergencies. But out of all this chaos, came something truly surprising: innovation. While I can't say we're all thriving during this time, I have witnessed some agile and innovative efforts from our clients, friends, and neighbors, that I wanted to share. There are too many stories to share in one blog post, but here are a few that come to mind.
Kino Marquee Brings Digital Streaming to Independent Movie Theaters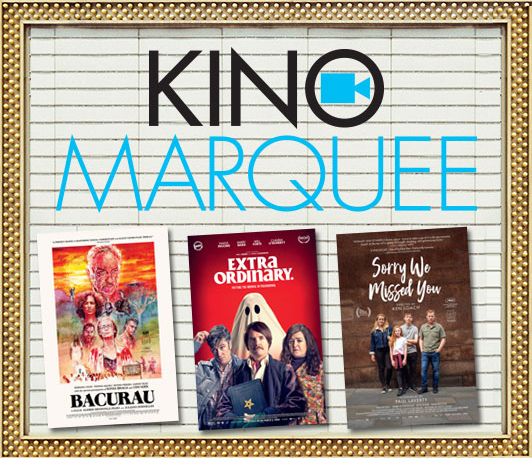 Local independent theaters were amung the hardest hit during the COVID-19 pandemic, as theaters nationwide were forced to close their doors. Kino Lorber worked with hundreds of theaters across the country to launch Kino Marquee to successfully bring theatrical releases online via digital distribution in a never-seen-before effort to continue revenue share with local theaters.
How does it work? Select a film on the Kino Marquee website, choose your favorite local theater to support, purchase a ticket and watch online! Half the ticket price goes to your favorite theater and helps generate much needed revenue. It sounds simple, but Kino Lorber moved with lightning speed to launch this program in a week. They were able to leverage their Kino Now video on demand platform, and through pure force of will, get the program live within days.
Check it out at Kino Marquee, and to view thousands of independent cinema titles online, visit Kino Now.
---
A Zesty Enterprise Finds Humor in Zoom based Web Series The Other Side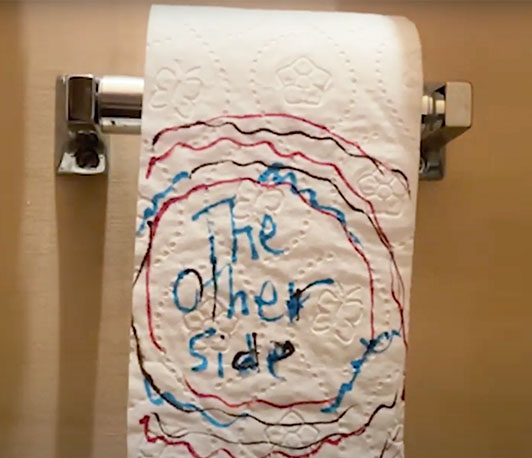 Last year, filmmakers and friends Billy Kent and Mac Montandon began working on a new series called GREEN-WOOD, a coming of age story set in a non-binary world, inspired by the life of Mac's older daughter. When their June film shoot for GREEN-WOOD was postponed to the Fall, Billy and Mac put their heads together (while isolating at home) and , THE OTHER SIDE was born. It's a series "shot" on Zoom about this crazy, intense, horrible, and absurd time we are all getting through together. And apart. They've enlisted friends, actors, editors, musicians, and talented people of all kinds from all over the world to help make the episodes.
"This has quickly become one of my favorite creative projects I've ever been a part of -- it's exciting to figure out new stories every week with Billy, and then work with the actors, our editor Paul Bertino in LA, and our music supervisor, Ben Davis, to construct the episodes. Everyone has been so generous and super into making something together, I think in part to take our minds off the daily terrible news."
- Mac Montandon, Co-Creator
Check it out at TheOtherSideTVShow.tv or catch weekly episodes on Instagram
---
Huntington Learning Center Helps Students with Online Tutoring and Reading Adventure Series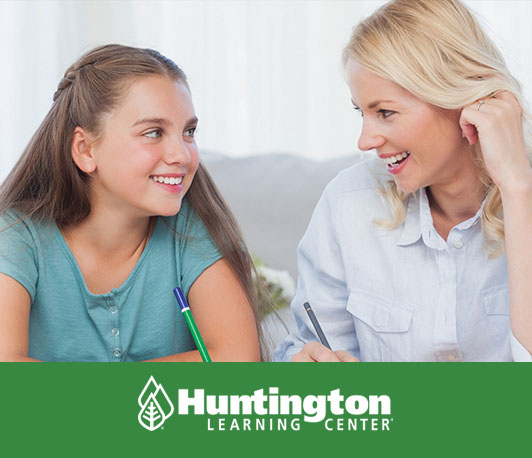 In response to school and facility closures, Huntington Learning Center, historically a brick-and-mortar business, has pivoted with the launch of its HuntingtonHelps LIVE online tutoring platform.
"We are navigating uncertain times, and although we are far from 'business as usual' at the moment, we will continue to provide K-12 academic programs, support and resources to the hundreds of thousands of students and families who depend on us."
- Anne Huntington, President of Huntington Learning Center
Huntington has also launched Reading Adventure , a staple of Huntington's summer program to bring reading to life through adventures. In response to COVID-19, Huntington launched this before summer and expanded the program to invite everyone to participate whether enrolled in a Huntington program or not. The program has been expanded with Reading Live on their YouTube channel at 1pm EST Mondays, Wednesdays, and Fridays.
Learn more about HuntingtonHelps LIVE and Reading Adventure at HuntingtonHelps.com
---
The Royal Society of American Art Moves Gallery Exhibitions Online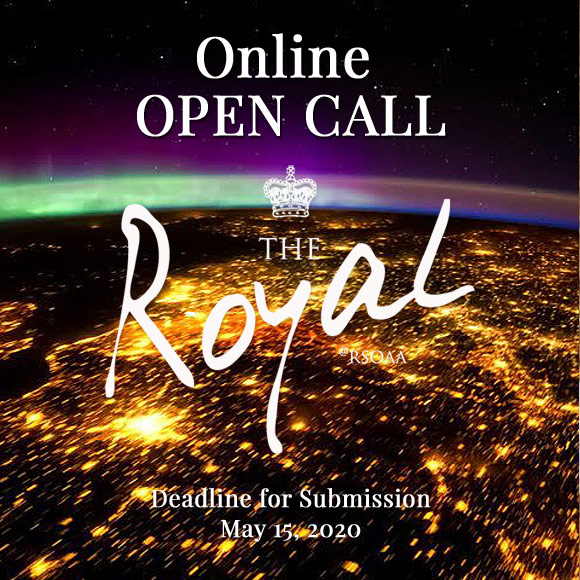 The Royal Society of American Art or "RSOAA" was founded by artists Martin Kalanda and Jason Clay Lewis in 2013. Determined to achieve professional standing for American Art, they also wanted to provide a curator friendly venue where Artists could exhibit their work to the public; and studio space through which artists could pass information on to future generations of practitioners.
Their Williamsburg, Brooklyn gallery frequently hosts openings for both emerging and established artists. However, with the advent of stay-at-home orders and social distancing guidlines, crowded gallery openings are no longer possible. Within weeks, RSOAA created a program for online exhibitions as an outlet for artists to continue to showcase their work.
"We are all about building community, so we wanted to create a site that would help us when curating shows in the gallery as well as a space to post listings when we have studios available. We are currently using The Royal List website for our Open Call at the The Royal @ RSOAA. The deadline for submissions will be May 15th."
- Jason Clay Lewis, Co-Founder
Learn more about RSOAA and their most recent open call at their website The Royal List
---
Bringing Sanity to your Quarantine, One Cake Recipe at a Time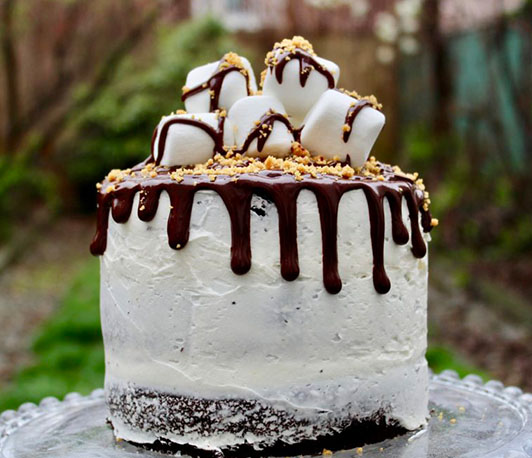 With recipes like Shelter at Home Fries and Socially Distant S'mores Cake, Brooklyn to the Castkills creator Katie Fiore is providing lots of fun and calories to homebound readers of her eclectic lifestyle blog. Brooklyn to the Catskills has long featured favorite recipes with a healthy dose of upstate entrepreneurial posts, real estate features, and seasonal events, but as the pandemic unfolded, Katie found herself stuck at home in Brooklyn without the ability to get upstate. So she started a family challenge to post recipes made at home and posted online. As homebound families are hungry for content, they're eating these recipes up. They're all strictly DIY, and family friendly so everyone can participate.
"Anything worth doing is worth overdoing"
- Katie Fiore, Founder - Brooklyn to the Catskills
Feast your eyes on more delicious recipes and features at BrooklyntotheCatskills.com
And check out the latest Oreo Cake here. Bake one and make the world a better place.