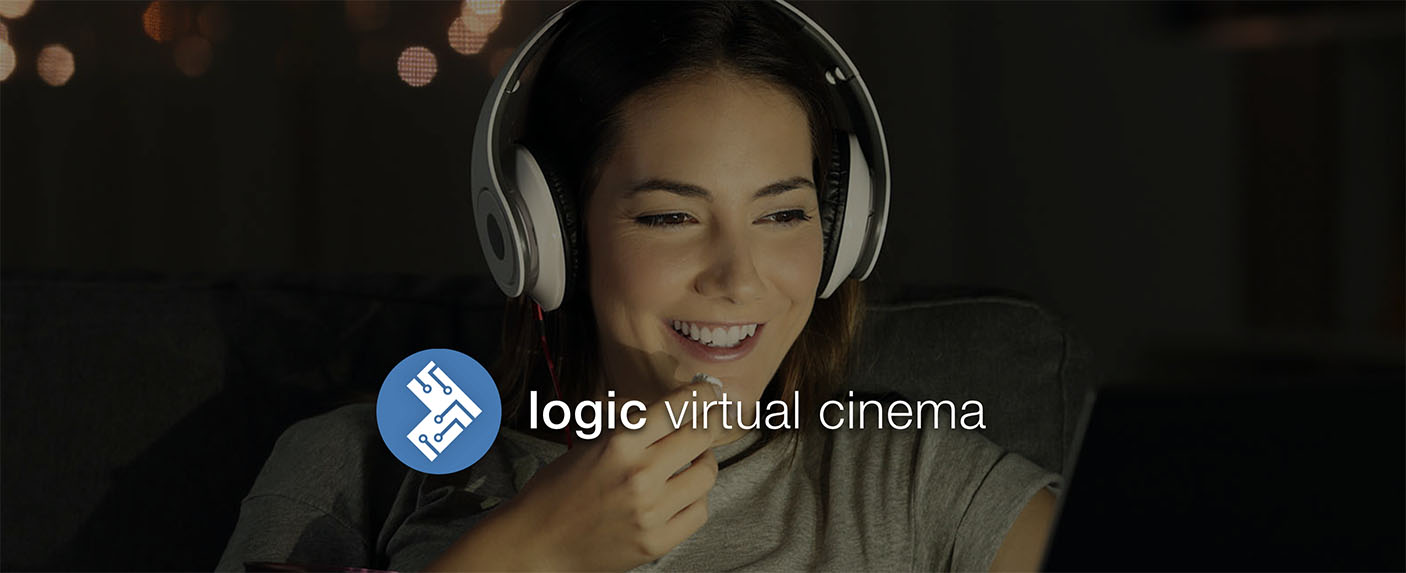 Cyber-NY is happy to introduce the Logic Virtual Cinema offering as part of our Logic Cloud Platform suite of products.
Logic Virtual Cinema, or LVC for short, is a turnkey solution for streaming and monetizing video content for independent content creators, theaters, and film distributors. With LVC, you can create a streaming video or OTT service for on demand, subscription based, or transactional video applications. LVC can integrate with video services from our partners at Zype or Vimeo, or utilize our in-house video streaming service built on Amazon's AWS platform. This new approach allows our clients to easily integrate digital streaming services with ecommerce for physical products (DVD, Blu-ray discs or related merchandise), and live events (screenings, discussions, live video), all within a robust, scalable website content managment system (CMS).
Our client parners at Kino Lorber were amung the first to launch a virtual cinema service called Kino Marquee that allowed independent theaters to continue with scheduled theatrical releases within weeks of the first theater closures due to the COVID 19 pandemic. Kino Marquee has been positively received by the press, and the independent theaters that share in the revenue, and is reaching an ever increasing audience of film fans hungry for unique offerings. Check out our interview with Reid Rossman of Kino Lorber to get a look at the rapidly changing lanscape for independent cinema and how they successfully launched Kino Now and Kino Marquee.
Look for a new "at home" fitness video service to launch in June, followed by a direct film offering for motorsports in July, and our own Brooklyn SciFi Film Festival in September, all built on the Logic Virtual Cinema platform. We are also in talks to create a live event site for a cultural event and another film festival in the Fall. The applications are endless and the demand to move traditional business models online have accelerated our development and dedication to video and event services.
Logic Virtual Cinema is built on 6 core components that provide the only 100% integrated platform for video and ecommerce.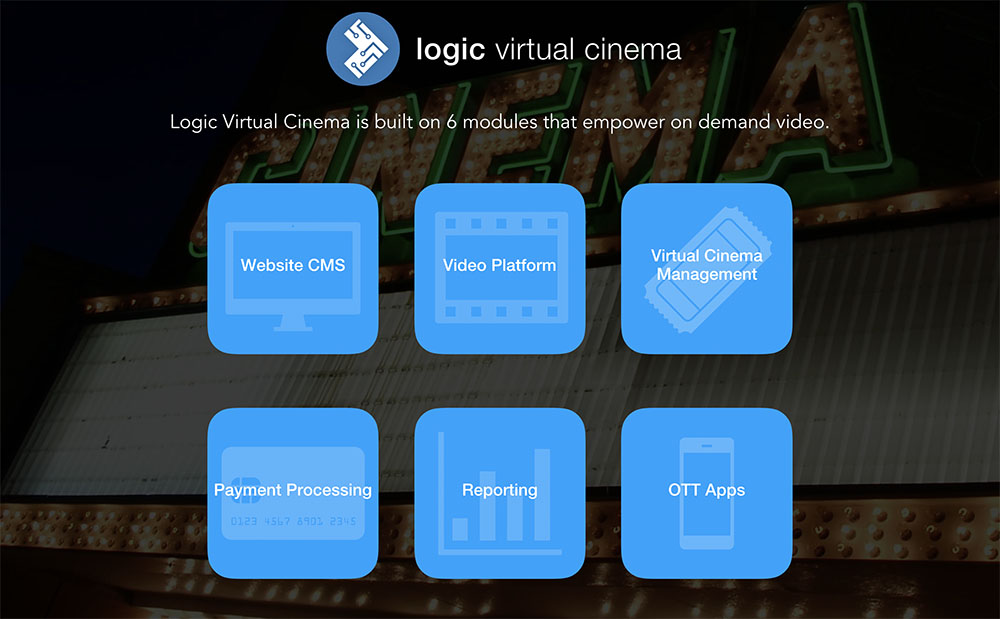 LVC provides a website content management system (CMS), video platform (connect to Zype, Vimeo, or Logic Video), virtual cinema management for venues (locations or theaters) and events (festivals or screenings), payment processing, attribution reporting, and OTT apps in popular formats for Roku, Chrome Cast, Apple TV, and more. There are additional modules for ecommerce, events, and marketing with new features being added each week.
Contact us to learn more about Logic Virual Cinema and to schdule a brief demo and planning session to see how your business can be transformed through our family of cloud products.