Bringing the Art House to Your House
Music Box Films Launches New On Demand and Virtual Cinema Service Built on Logic
Chicago's iconic Music Box Theatre opened its doors in 1929 and has been showing movies on the big screen to passionate film lovers ever since. Over the years, the theater has become a beloved cultural institution dedicated to presenting an eclectic repertoire of films from around the world while cultivating a sense of community and shared experiences for local audiences. Unique programs presented annually include first-run engagements, classic repertory, film festivals, cult midnight movies, silent film matinees, family sing-a-longs, rare 35mm and 70mm screenings, and filmmaker Q&As.
Music Box Direct is the digital platform of Music Box Theatre and Music Box Films designed and built by Cyber-NY on our Logic Cloud CMS.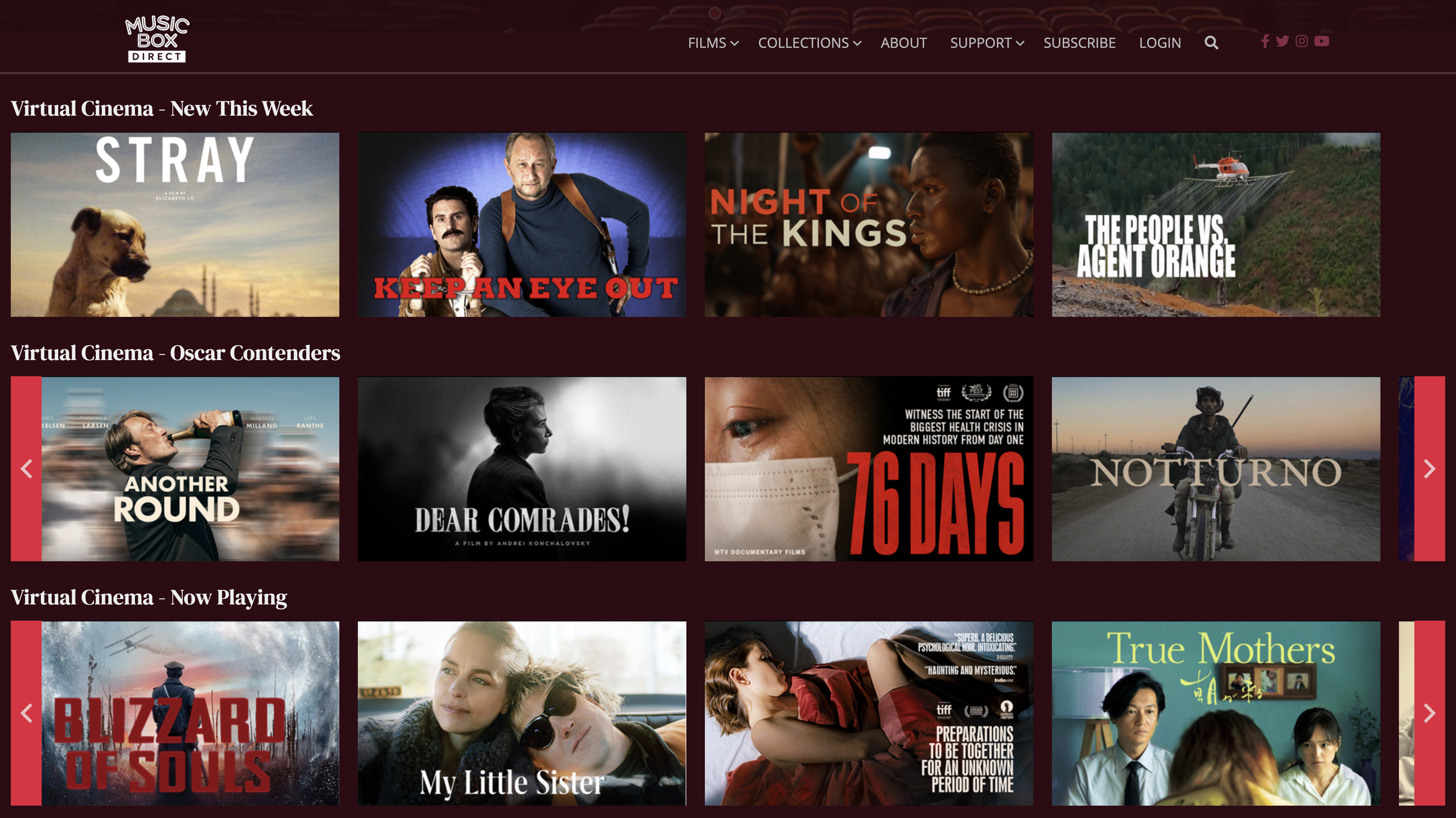 Music Box now extends this experience to a new audience online with the Music Box Direct website that offers both the latest indepenent film screenings as part of their virtual cinema offering and a library of video on demand films available as part of a subscription service or individual rental.
Learn more at MusicBoxTheater.com and visit Music Box Direct at MusicBoxDirect.com