Good Mythical Morning (GMM) with Rhett & Link is the most-watched daily show online, featuring a wide range of informative discussion topics in pop culture with quirky, entertaining twists. And now their apparel and lifestyle accessories help you to be your Mythical best!
Cyber New York worked with the team at Mythical to launch the new Mythical Store over the summer just in time for release of the new season and their upcoming book "Rhett & Link's Book of Mythicality". Launching a full ecommerce website for a national brand in three weeks went beyond mythical... it was epic! But we had an amazing team to work with and our creative director Vincent Keane was well in-touch with the brand.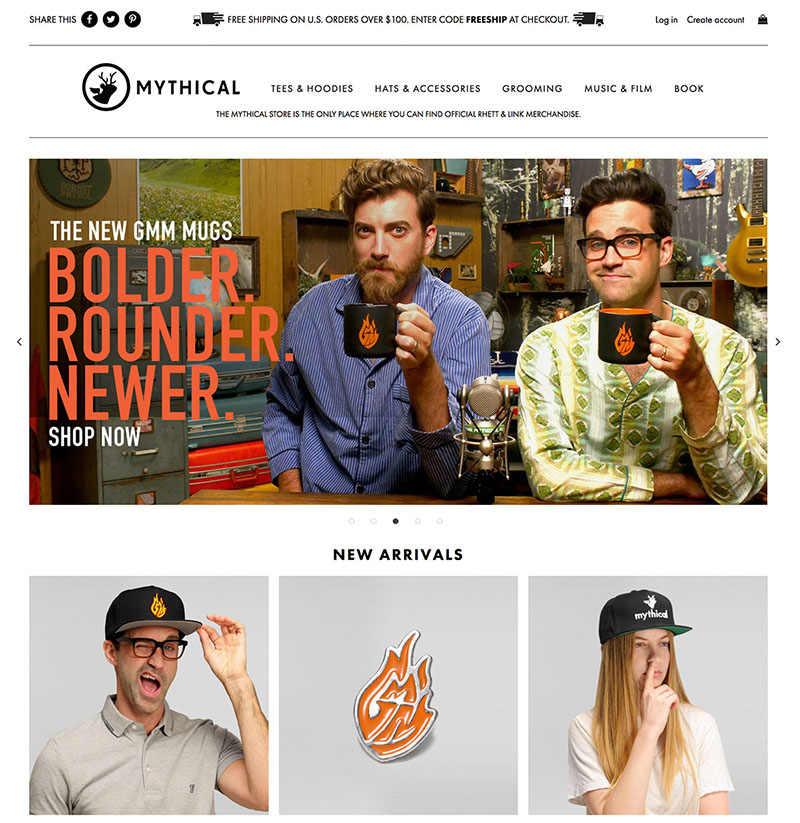 Mythical is an entertainment company, lifestyle brand, and creative collective made up of passionate people brought together by their love of comedy, camaraderie, and the do-it-yourself, direct-to-fan approach to content. Its thousands of popular videos have been viewed nearly 5 billion times across the Internet. Mythical was founded by comedic duo and life-long best friends Rhett & Link, who lead the company in every endeavor.