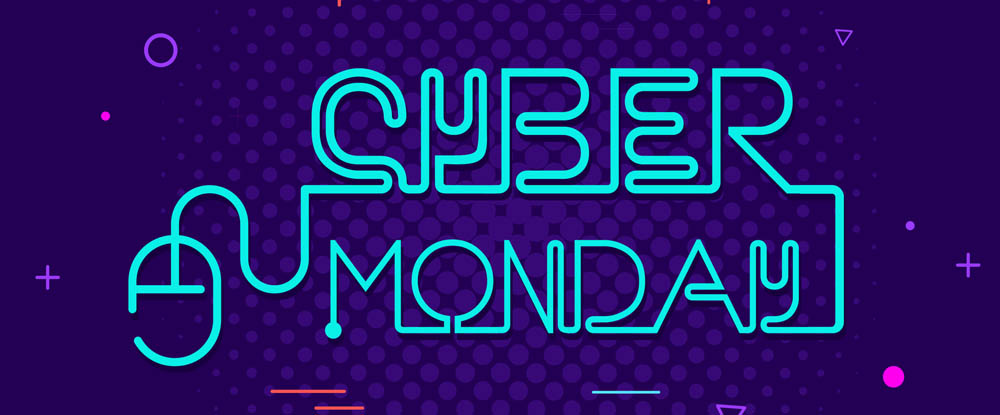 Is Your Website Ready for Cyber Monday?
Since its origins in early 2005 when Shop.org first coined the term, Cyber Monday has become the unofficial launch of the online holiday shopping season. Traditionally, "Cyber Monday" has been an e-commerce term referring to the Monday following the U.S. Thanksgiving weekend. Just as brick and mortar stores do with Black Friday, online retailers offer special promotions, discounts, and sales on this day. In 2018, Cyber Monday set a new record with an estimated $7.8 billion dollars in sales, surpassing Black Friday in sales. Over the past few years, Black Friday and Cyber Monday have begun to merge into a four-day sale period, largely due to brick and mortar stores launching online sales on Black Friday to counter Cyber Monday.
This year, Black Friday falls on 11/29/19 and Cyber Monday will be on 12/2/19, followed by Giving Tuesday (for charitable organizations) on 12/3/19.
Top Cyber Monday Retailers:
So how do you claim your piece of over $8 billion in consumer sales this Cyber Monday? We've prepared a list of the Top 5 Things you can do to prepare for a Cyber Monday sale, and if your website is on our Logic Business Cloud, it's even easier as much of this functionality is already built in!
1. Come Up with a Show Stopper Deal!
Shoppers are looking for the best deal and special limited offers on Cyber Monday. Get creative by finding a few anchor products to deep discount or consider a loss leader on surplus inventory to attract shoppers that will buy more if a few signature items draw their attention. We've seen our clients have success by using some of these strategies:
2. Give your Website a Cyber Monday Make Over.
Brick and mortar outlets go to elaborate lengths to make holiday sales a visually stimulating event, and your website should be no different. We recommend making fun and festive updates to your home page and promotional emails starting on November 1st to promote the upcoming event. Here are some ideas we have implemented on our website and client websites.
3. Get the Word Out!
Don't expect shoppers to beat a path to your doorstep if they're not aware of your sale. Large retailers such as Amazon, Target, and Best Buy are sure to have strong offerings making competition tough. Cut through the clutter and frenzy with a clear communication strategy that includes:
4. Try a Digital Freemium.
Offer a low cost or no cost digital download with purchase or for visiting the website on Cyber Monday.
5. Prepare For Increased Traffic.
Make sure to let us know about upcoming promotions that may significantly increase site traffic and slow server performance. Cyber-NY can apply additional resources to your server to maintain peak performance during the sale. We have seen huge traffic spikes that slow servers to a crawl due to a promotion kicking off with an appearance on NBC's Today Show, or an editorial reference in the New York Times or other media outlet. We had a client win an academy award and t-shirt sales for an artist that designed the shirt worn when accepting the award, went through the roof! Those are extreme examples but even a great promotion launched via social media or an email campaign can challenge server performance. Let's plan big events together to make sure shoppers have the best possible experience.
---
We hope these ideas help with your holiday sales preparation and build on what you may already have in progress. As always, please feel free to reach out to us and schedule a consultation on any of these ideas so we can help with implementation and make this one of your best holiday seasons ever! See you online.