Once again Maker Faire descended upon New York City this last weekend with all of our favorites, from 3D printers pulling castles forged by lasers, to robotic dragons spewing flames and mechanical thunder. Cyber-NY was there to bare witness to this year's event held for the 7th time at New York Hall of Science in Queens, NY. Our third year in attendance and one of the best! We're always excited to see the latest technologies and innovations from around the world. It fuels our creativity and allows us to experience new ideas that will shape consumer products and trends for years to come.
In addition to 950 Maker entries, this Maker Faire New York featured 6 stages with over 150 scheduled presentations and shows! We were able to checkout the latest in 3D Printing, Laser Cutting and Milling machines crank out everything from motorcycle parts to custom skate decks. Makers were laser etching laptop covers, crafting prostetic limbs, building drones, quadcopters, and any form of robotics from countless R2-D2s, BB-8s to the free wheeling Google cart that wandered around the fair grounds distributing Google safety glasses. Here's a few of my favorite items captured before my phone died.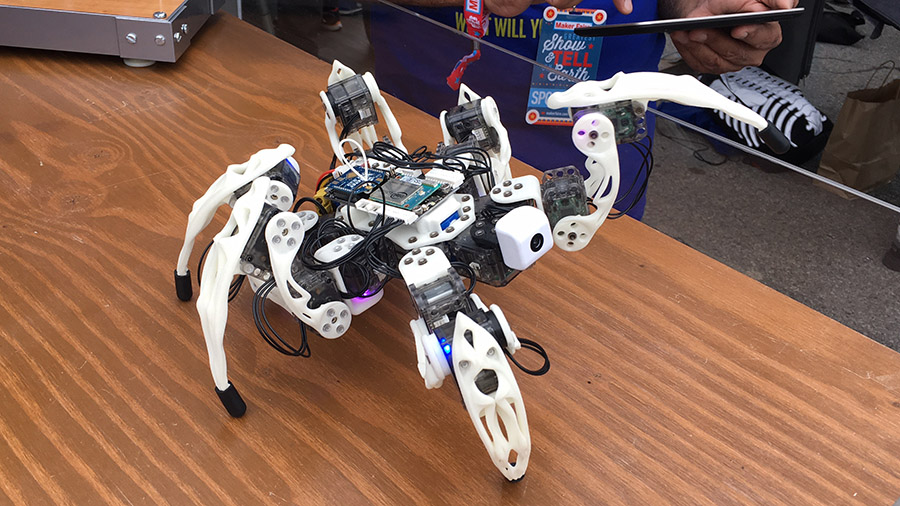 Friendly Crab Robot at the Intel Pavillion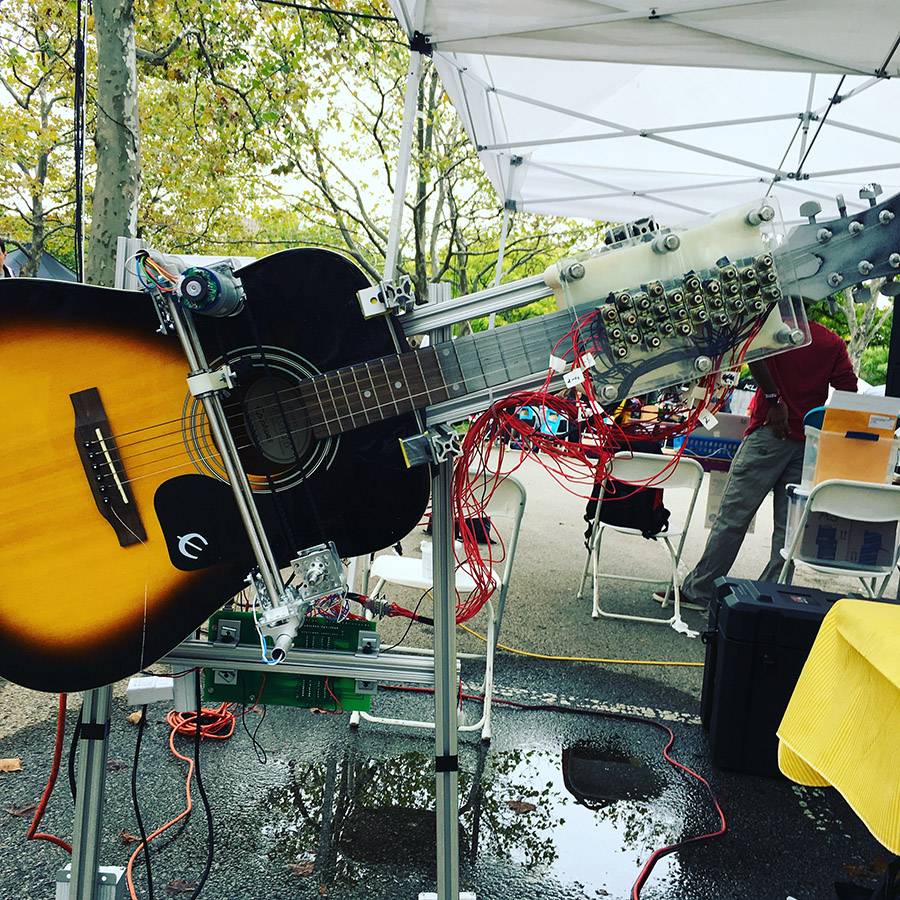 If you remember when Dylan went electric, well this guitar playing robot is kind of the next step.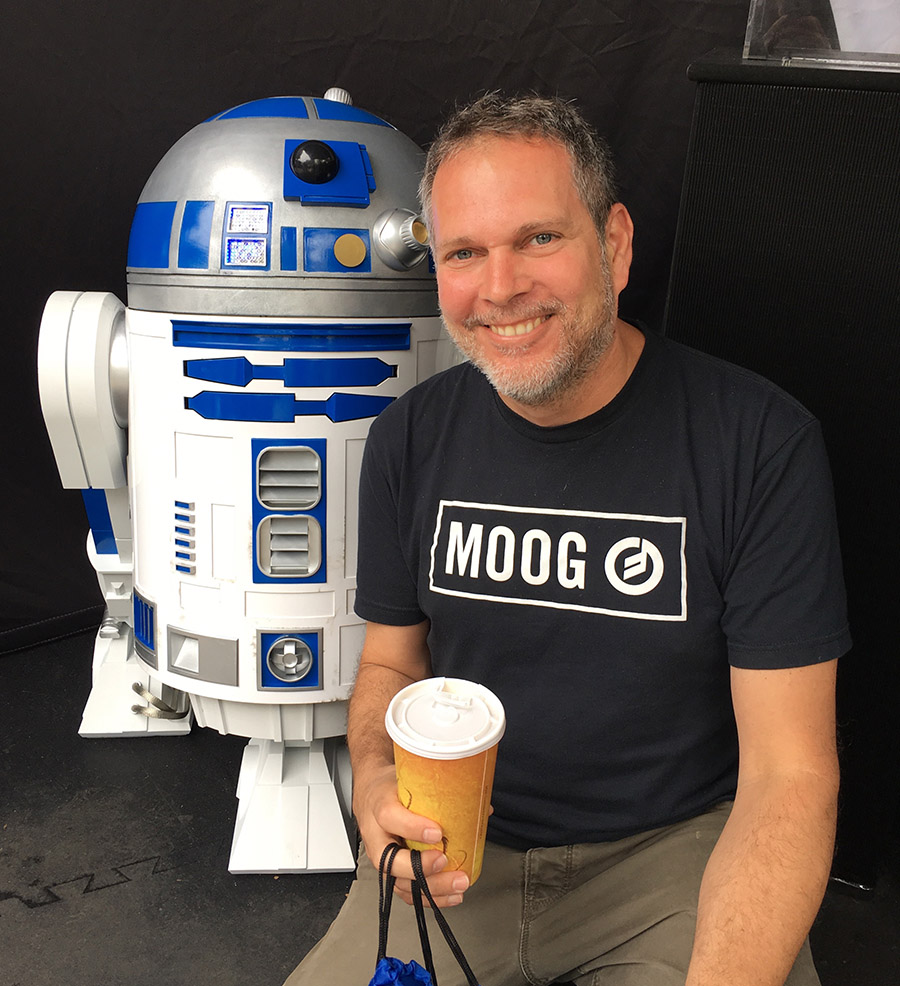 Hanging out with an old friend. We saw more R2D2 units roaming about than in previous years. One was dancing along with a marching band. Another was tag teaming with a DJ for some freestyle scratching and bleeping. This one tried to get my coffee.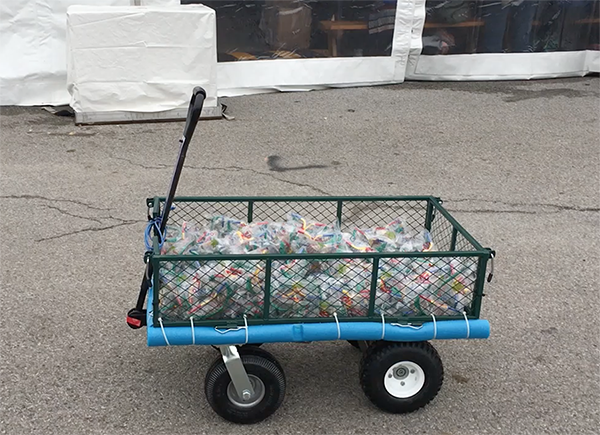 Speaking of droids, this free roaming Google cart-bot was driving around the fairgrounds distributing safety googles.
Safety first, Google, but this thing tried to run me over! Maybe I shouldn't have grabbed that third pair of glasses.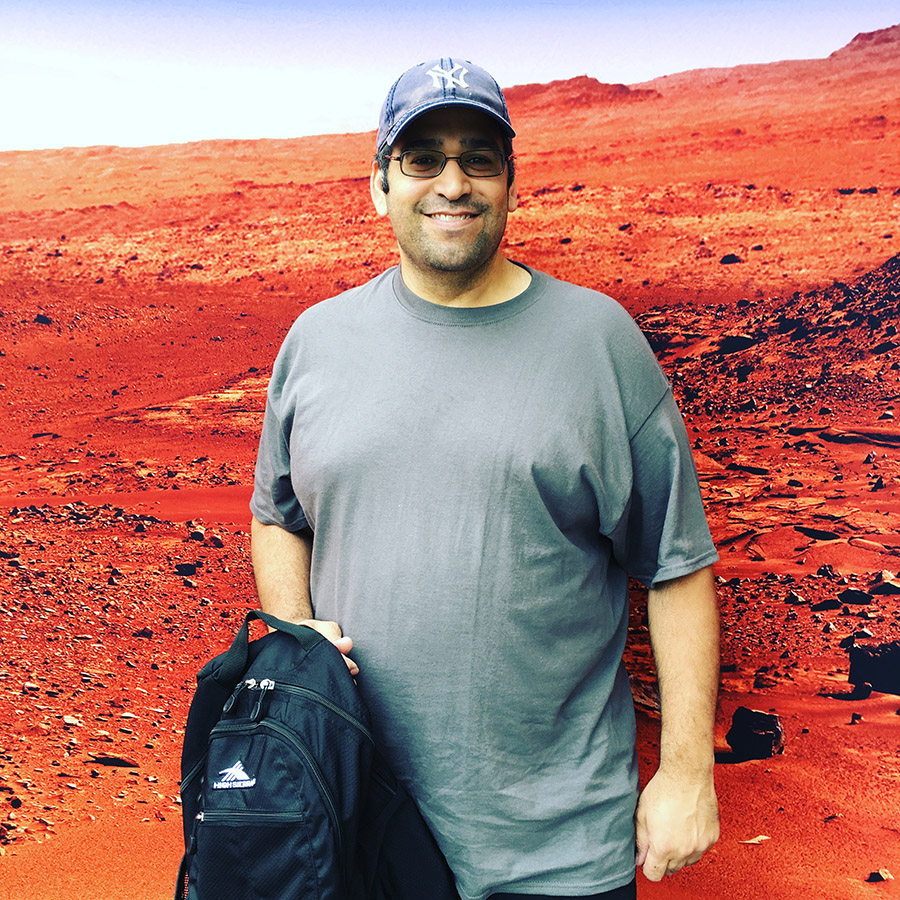 Is there John on Mars? At the NASA booth we found models of the next generation manned rocket with the Orion crew capsule, tried on some astronaut gloves, checked out a little rover-bot and found John on the red planet.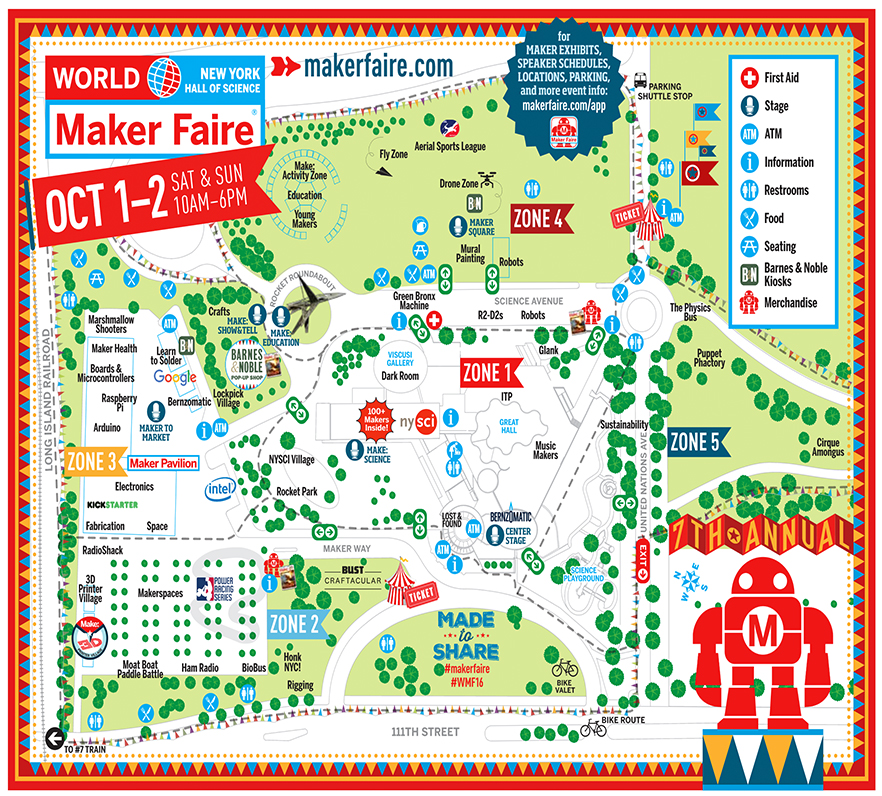 The official Maker Fair map and directory for 2016
And one more R2D2...