Zeamo simplifies and enhances the relationship between fitness partners and fitness consumers with a digital-first approach that meets the evolving needs of the fitness industry while staying true industry partners.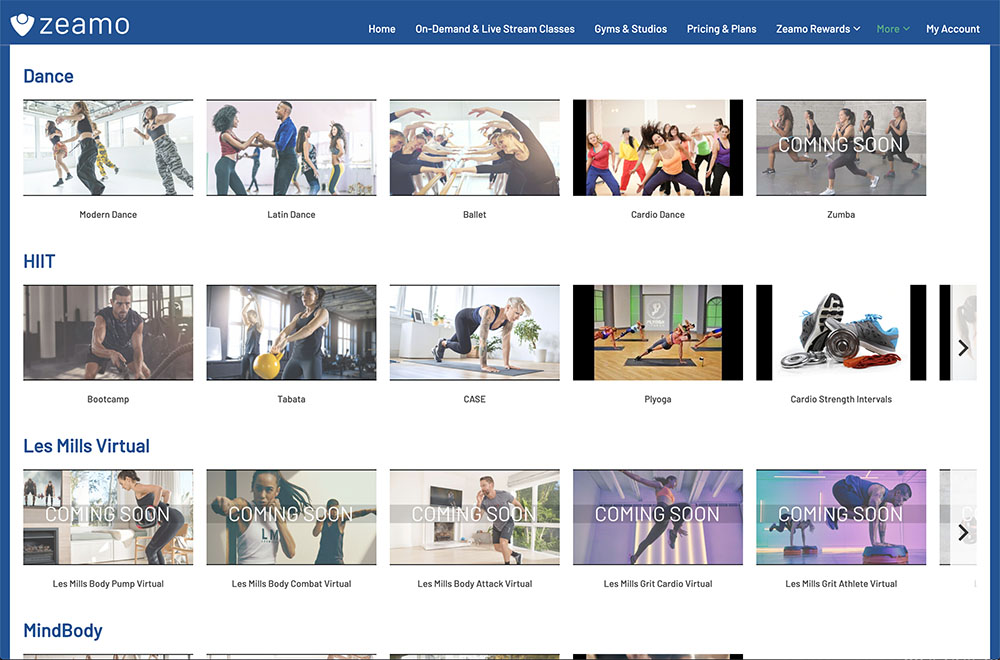 This month Zeamo launched their new video streaming service bringing a library of thousands of fitness and workout videos to Zeamo passport members. Zeamo works with fitness brands to provide national reach to consumers by enabling access to gym facilities and online programs through a passport membership.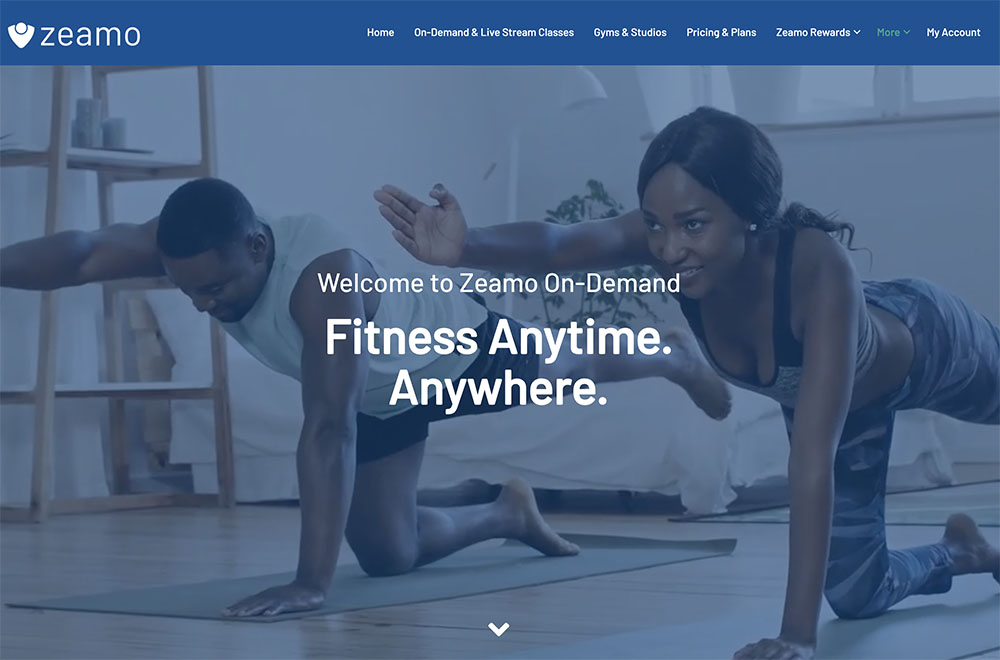 The Zeamo virtual fitness service developed at Cyber-NY on our Logic CMS integrates seamlessly with Zype's video platform through our Logic Video API integration. This enabled rapid development and launch of this new fitness platform for Zeamo's brand partners and clients. As the Covid pandemic continues to disrupt the fitness industry, Zeamo's new offering is a big step towards transforming and empowering independent fitness brands and gyms to expand reach and accomodate an increasing audience of home-bound customers.
Cyber-NY has expanded their Logic CMS and cloud platform to integrate with major video service providers and has increasingly become the preferred platform for fitness and entertainment clients to launch video streaming and on demand (VOD) services.