Cyber-NY hits the 2016 New York Comicon to checkout the latest in entertainment, publishing and technology... where old school media meets the latest innovations in new media. And occasionally dresses like a merman.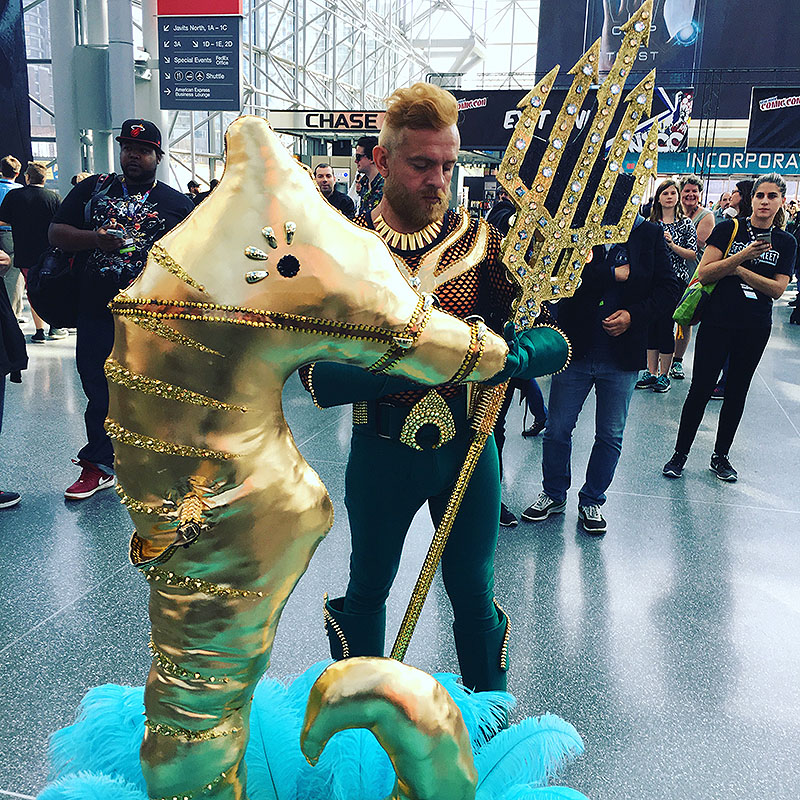 Merman takes a moment to check his phone. That's right sea horse, we got free wifi at the Javitz!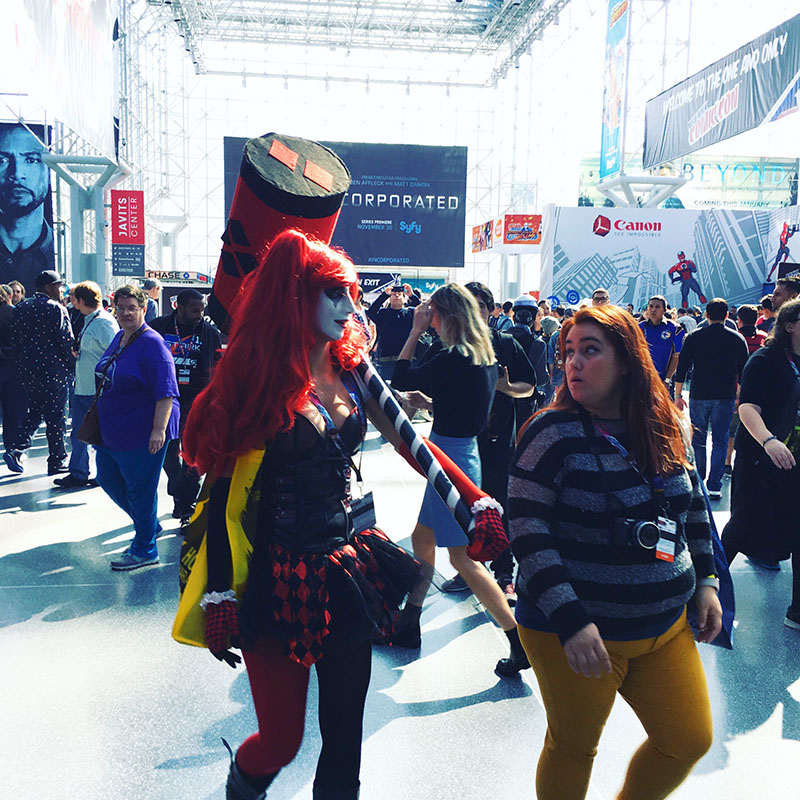 It's hammer time as cosplay is in full effect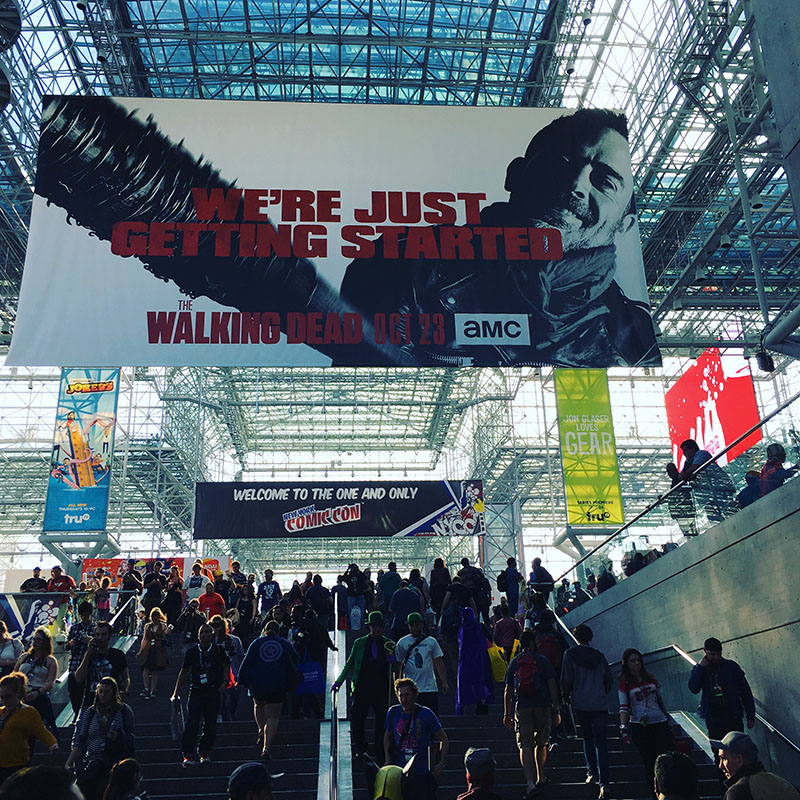 Full house at the Javitz Center and the day is just getting started. And yes, we can't wait for October 23rd for TWD to return!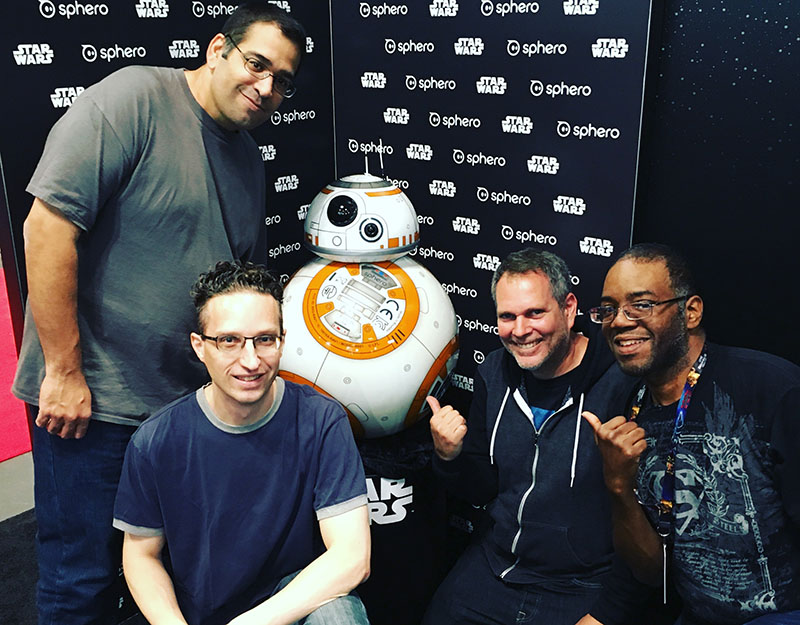 We're making friends with BB-8. Apparently, do not touch, he's very delicate... or was it sensitive?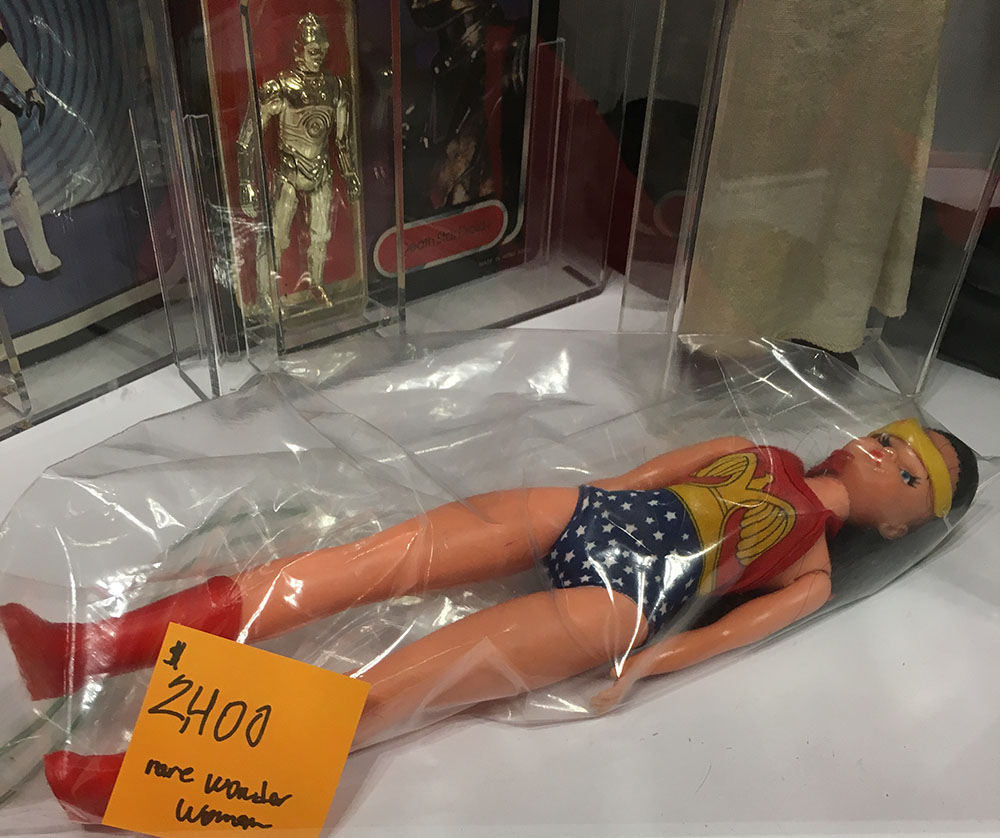 C3-PO looks on in shock as Wonder Woman is outselling him at a hefty $2,400 price tag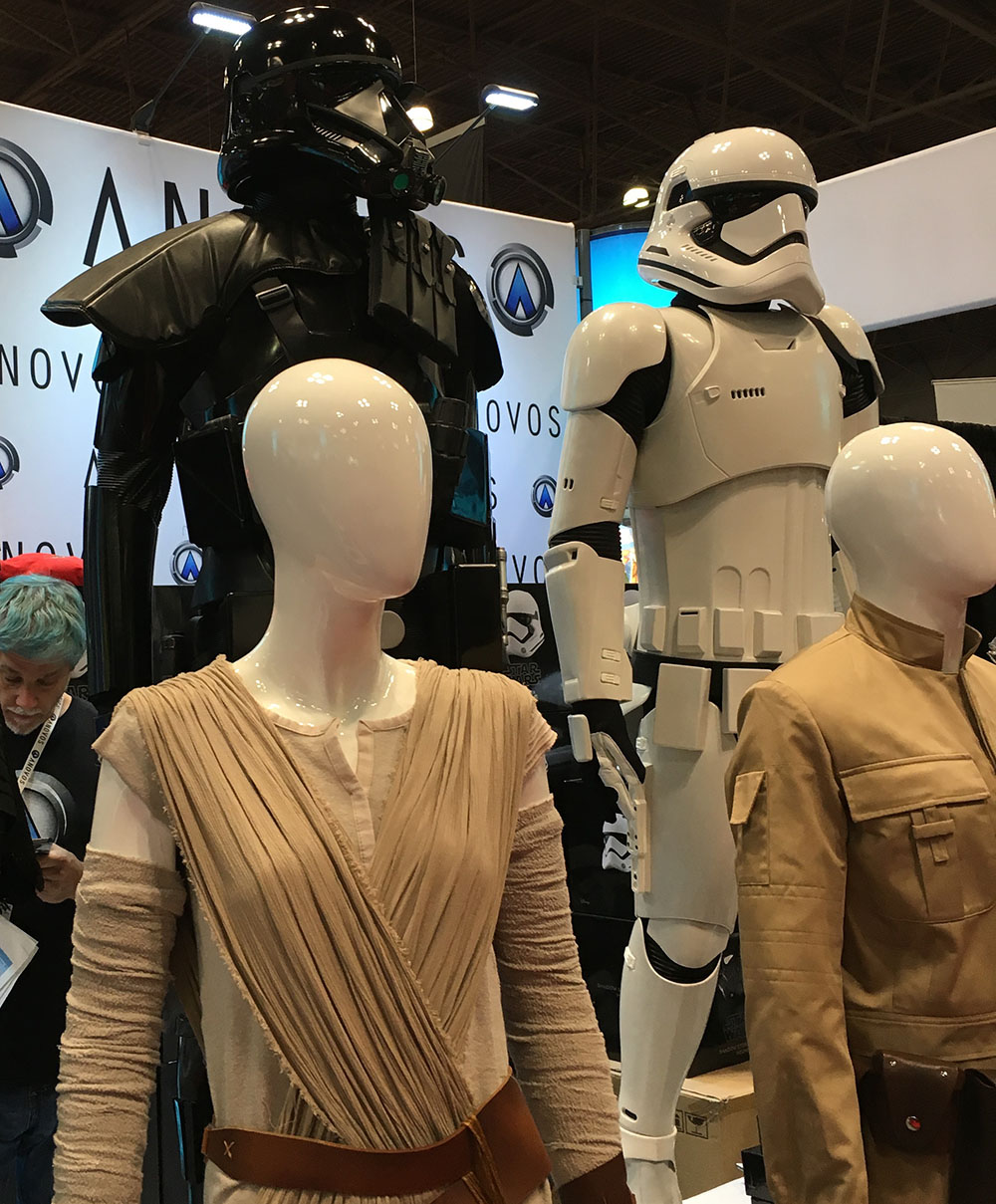 Awesome costumes from Star Wars - The Force Awakens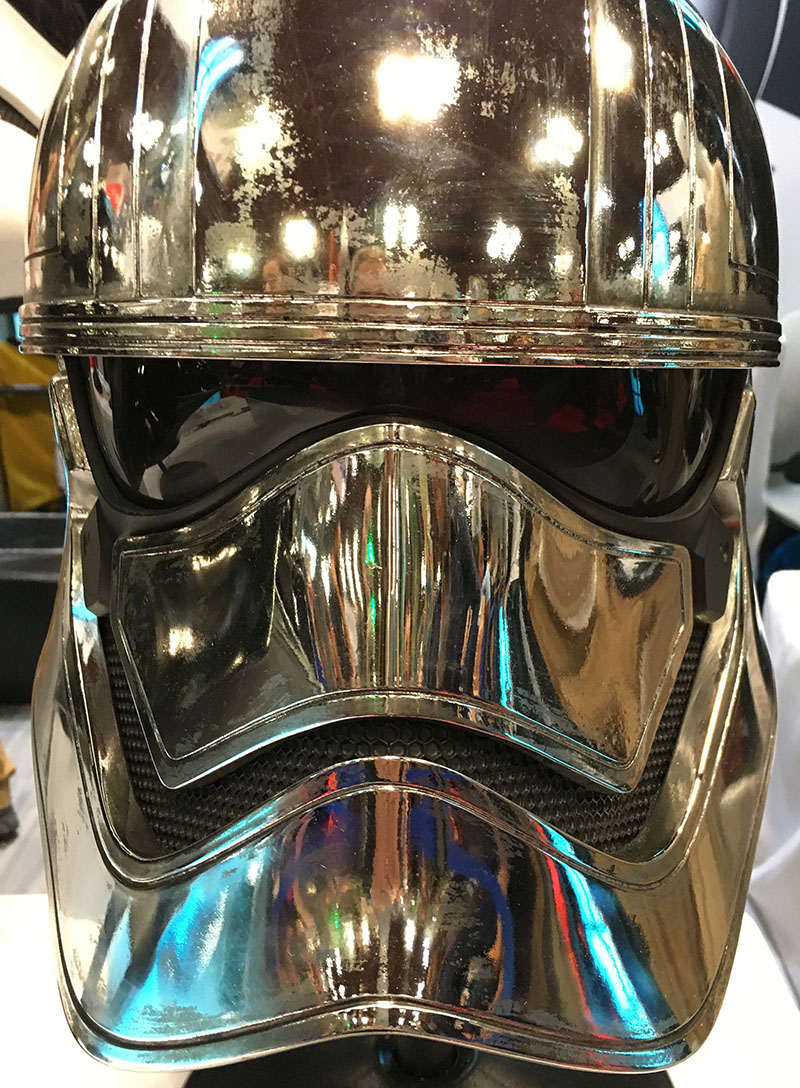 Storm Trooper Helmet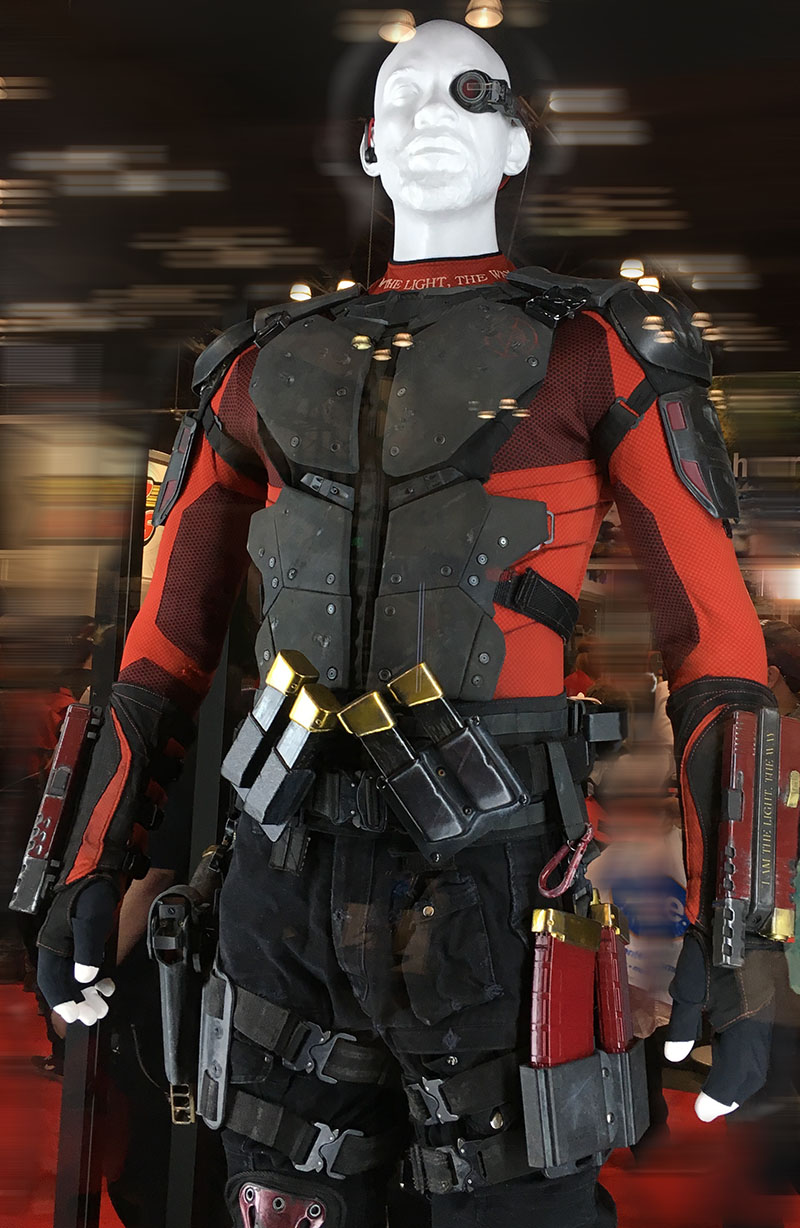 Will Smith's Deadshot costume from Suicide Squad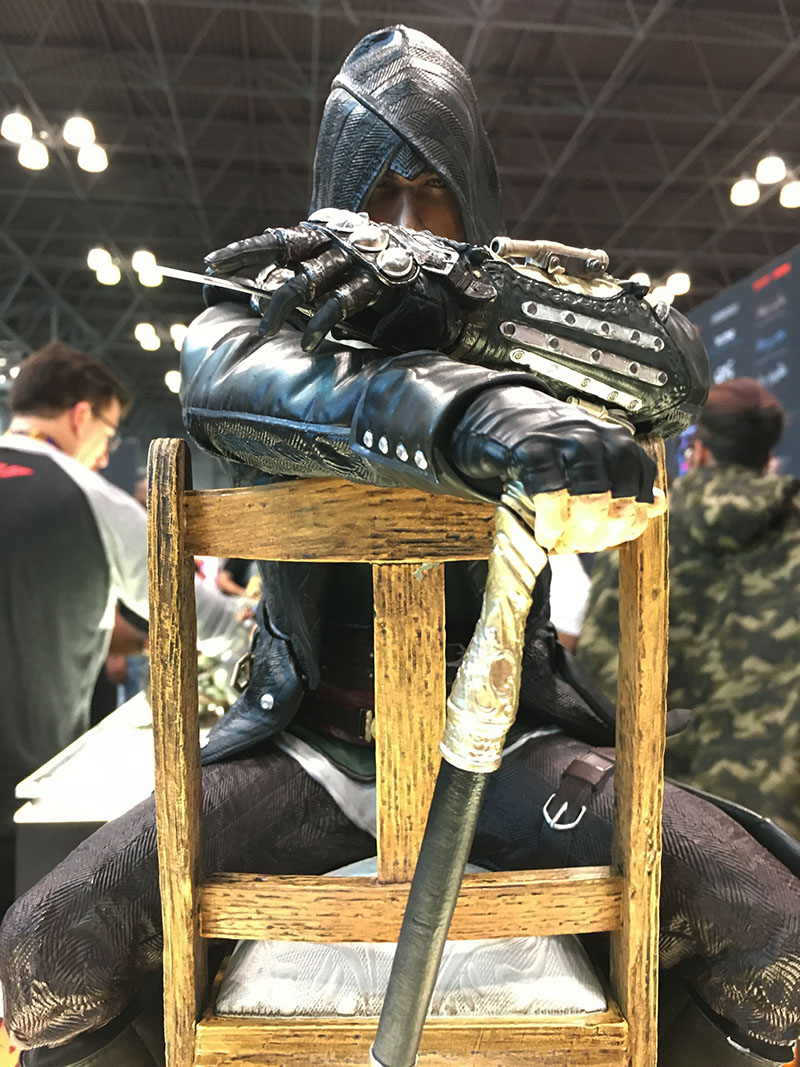 Minature Model inspired by Assasins Creed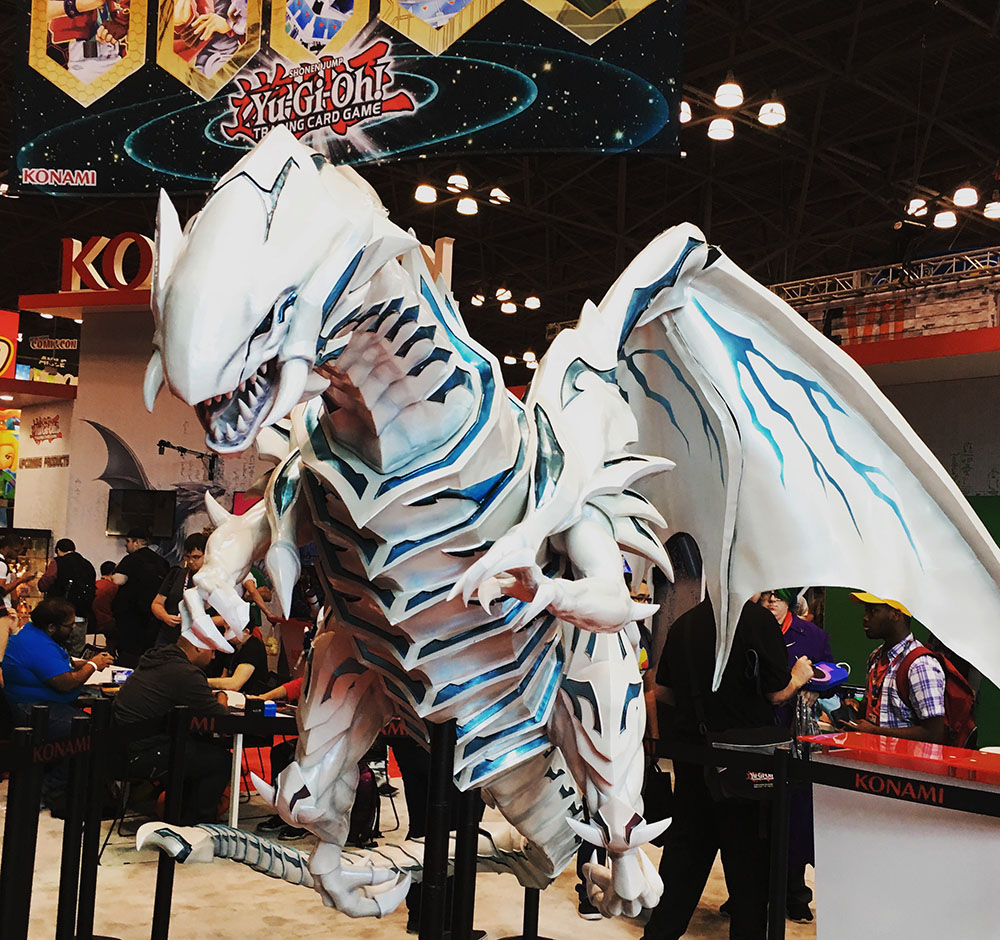 Riding the alien white dragon at the Konami pavillion